Actos Connected To Bladder Cancer By Multiple Studies In the U.S. and Abroad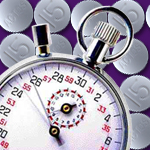 Preclinical animal studies first identified the link connecting Actos with bladder cancer in 2005. Later, a highly publicized study, known as the PROactive clinical trial, revealed that patients taking Actos developed bladder cancer at a rate 2.5 times higher than patients receiving a placebo. The U.S. Food and Drug Administration (FDA) and their own review the Adverse Events Reporting System (AERS), demonstrated a "definite signal for bladder cancer associated with (Actos) use" after 6 to 24 months of patient exposure.
Combined with findings from France, Germany and other countries, there is convincing evidence that the manufacturer of Actos, Takeda Pharmaceuticals, knew of the risk of bladder cancer resulting from Actos.
A popular medication in the United States is recalled in France and Germany
Actos was approved by the FDA in 1999 for the treatment of Type II diabetes—the most common form of diabetes in North America. A decade later, Actos was the tenth best-selling medication in the United States. According to some estimates, Actos generated $4.8 billion in revenue for Takeda in 2010 alone.
Despite the financial success of the drug, growing evidence suggests that patients taking Actos face a 22 percent risk of developing bladder cancer. For the thousands of injured plaintiffs now seeking compensation for Actos claims from Takeda, a key element of their legal argument is that the company knew or should have known of the risks of its product, but failed to adequately warn patients of the danger. The fact that regulators in other countries, such as France and Germany, ordered an Actos recall is persuasive evidence of the known risks of the medication.
Actos still sold in the U.S. despite documented risks
The blockbuster medication is still sold in the United States, but many critics of the drug contend that its risk far outweigh its benefits. Patient advocates argue that the FDA should follow the lead of European regulators and order a comprehensive recall of Actos.
In 2011, the French Public Health Insurance Office published a study revealing that patients taking Actos for 24 months or more face a high risk of developing the life-threatening condition of bladder cancer. Following the report, both France and Germany ordered a recall of the drug. Other countries have followed suit, requiring more explicit warning labels and strictly monitored prescriptions.
While these restrictions have no direct effect on Takeda's U.S. sales, or FDA's regulatory decision-making, they may bolster the arguments of Actos plaintiffs in U.S. courts.
[SmartLink actoslawsuit]