Additions to Propecia's Warning Label on Sexual Side Effects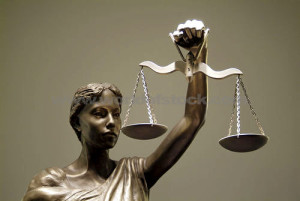 Propecia's warning label mentioned the risk of erectile dysfunction, poor quality of semen, and possible male infertility, but per Food and Drug Administration (FDA) request, the label will now caution patients against other forms of Propecia sexual side effects.
Included in the update are the inability to reach orgasm, the inability to ejaculate, and the loss of libido or sexual desire. Additionally, it will make clear that side effects can persist, even after a patient has discontinued use of the drug. Some plaintiffs claim that Propecia sexual dysfunction can even become a permanent and irreversible condition.
Men with side effects should consult a doctor and an attorney
Men taking Propecia—both the brand name drug and its generic counterpart (finasteride)—should speak with their doctor regarding the drug's new warnings. Men who have experienced sexual side effects or infertility should also contact their physicians. Those who have been suffered injuries should consider a Propecia lawsuit with the help of an attorney.
The consumer update for the main ingredient in both Propecia and Proscar, finasteride, was published in an April 2012 article on WebMD. Certain side effects, such as erectile dysfunction, were already included in an official warning. The new label will include other symptoms of sexual dysfunction, such as loss of libido and inability to reach orgasm, as well as fertility issues. Patients who have experienced these symptoms may be eligible to file a lawsuit against the manufacturer, Merck.
Click here for more on compensation for Propecia claims.
Complaints raise red flags
While no definitive proof links finasteride to certain forms of sexual dysfunction, the FDA has received enough consumer complaints to raise red flags. Currently, studies suggest that side effects occur in about 3.8% of men taking the hair loss drug, while 2.1% of men taking a placebo also reported sexual problems. However between 1998 and 2011, the FDA reviewed 421 complaints of sexual dysfunction after taking Propecia, and 59 cases detailed sexual problems that persisted for more than three months after discontinuation of treatment.
Additionally, the agency has identified at least 251 men who experienced poor semen quality after taking Propecia.
[SmartLink propecialawsuit]