FDA Seeks More Information on Metal-on-Metal Hips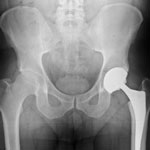 With studies revealing the risks of metal-on-metal hip implants, and numerous lawsuits being filed by patients over complications from Zimmer hip implants and other metal hip replacement devices, the FDA recently held a two-day panel to "discuss recent information on these devices so that the agency can continue to make reliable safety recommendations." The panel of 18 members was headed by Dr. William Rohr of Mendocino Coast District Hospital, who noted, "I do not use metal-on-metal hips, and I can see no reason to do so."
Zimmer study plan rejected by FDA
Since there was a lack of safety testing done before the metal-on-metal devices came on the market almost 10 years ago, the FDA is trying to gather as much information as it can. But getting reliable information has proven difficult. In May of 2011, the FDA instructed five manufacturers of metal-on-metal hips to submit study plans to analyze how the implants are functioning in patients. But four of the plans submitted were deemed inadequate and were rejected by the FDA, including the study plan submitted by Zimmer. Even after Zimmer submits a new study plan that the FDA approves, it could take as long as 10 years for the results of that study to become available.
The lack of information is a source of frustration for Zimmer hip attorneys and plaintiffs, who question why devices that had not undergone rigorous safety testing were permitted to be implanted inside the bodies of close to 500,000 patients, jeopardizing their health and safety.
Some experts feel that the best way to protect patients is to issue recalls of the metal-on-metal devices, including a Zimmer hip implant recall, until safety testing on the devices is completed. At the FDA panel, Diana Zuckerman, president of National Research Center for Women & Families, expressed the opinion that "Keeping these metal-on-metal hips on the market for the next five to 10 years while research is conducted is not ethical."
Blood tests and X-rays recommended for metal hip patients
One of the main concerns about metal-on-metal hips is that over time, the friction of metal on metal can cause tiny particles of metal debris to rub off, damaging tissue and bone or getting into the patient's bloodstream and causing metal poisoning. In addition, as the metal wears away, the hip implant can become loose and no longer fit securely. Patients with metal hip implants are advised to have X-rays done regularly to check the stability of the implant, as well as blood tests to screen for metal poisoning.
[SmartLink zimmerhiplawsuit]