Lawsuit Alleges Zoloft Caused Multiple Birth Defects in Baby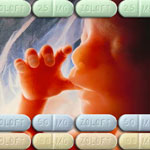 A lawsuit was filed on June 29, 2012 in the U.S. District Court, Eastern District of Pennsylvania by a mother who alleges that her child developed serious complications because she used Zoloft during her pregnancy. The lawsuit states that she followed the instructions of her doctor and drug manufacturer Pfizer in taking Zoloft, but that she never would have taken the drug had she been warned of its dangers, including the risk of birth defects in her unborn baby.
According to the lawsuit, the baby was born with multiple birth defects resulting from Zoloft, including limb defects, cleft palate, cranial malformations, respiratory distress syndrome, cardiovascular malformations, and a heart defect.
Manufacturers accused of failure to warn
In the lawsuit, the plaintiff alleges that Zoloft manufacturer Pfizer and generic manufacturer Greenstone were aware that the drug was associated with a risk of birth defects in infants when taken during pregnancy, but chose to conceal this risk from the medical community and the public.
Studies link SSRIs to birth defects
Zoloft (sertraline) is in the category of anti-depressants known as selective seretonin reuptake inhibitors, or SSRIs. Several studies have shown that SSRI use during pregnancy increases the risk of birth defects. A 2007 study that was published in the New England Journal of Medicine and a 2009 study of 500,000 births in the Danish birth registry both found an increased risk of heart defects in babies whose mothers took Zoloft during pregnancy, particularly in the third trimester.
In April of 2012, a Zoloft MDL was established in the U.S. District Court for the Eastern District of Pennsylvania under District Judge Cynthia M. Rowley to consolidate Zoloft lawsuits at the federal level. There are currently approximately 100 lawsuits in the MDL, many of which allege birth defects including cleft lip, cleft palate, brain and skull deformities, anal atresia, omphalocele, limb abnormalities such as club foot, and persistent pulmonary hypertension caused by Zoloft (PPHN).
[SmartLink zoloftlawsuit]