Lawsuit Charges Pinnacle Hip Didn't Undergo Safety Testing Before Being Implanted in Patients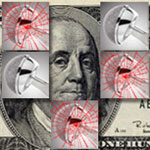 A DePuy Pinnacle lawsuit charges that the Pinnacle hip was put on the market and implanted in unsuspecting patients without first undergoing necessary safety testing.
The lawsuit was filed by plaintiff Darrell G. Arington, who is the executor of the estate of Wilma J. Arington. Wilma Arington, who is now deceased, is the party who had received the Pinnacle implant in this case. The lawsuit was filed in Kentucky on May 25, 2012, but was transferred to the MDL in the Northern District of Texas on June 14, 2012.
Implant allegedly caused metallosis
According to the lawsuit, Wilma Arington was implanted with the Pinnacle hip on August 1, 2006. Subsequently she began to experience severe pain. Her left thigh became inflamed, and the joint began to pop when she walked and when she shifted to or from a sitting position. The lawsuit alleges that her problems stemmed from DePuy metallosis, which can occur when tiny metal particles rub off the implant due to friction from day-to-day use. These particles can get into the patient's blood stream as well as causing bone and tissue damage.
Pinnacle was improperly fast-tracked to approval, lawsuit claims
The Pinnacle hip implant was approved via the FDA's 510(k) process, which does not require a product to undergo clinical trials to prove its safety. This fast-track approval process is reserved for products that are substantially similar to products that have already been approved and put on the market. However, the lawsuit claims that the Pinnacle was actually significantly different from the earlier implants cited in its 510(k) application, and therefore should not have been approved without first undergoing clinical trials to ensure that it was safe to implant it in patients.
The lawsuit also states that because the Pinnacle was not tested to ensure it was safe, Wilma Arington and her doctor had no way of knowing about the risk of metallosis. It was only upon learning of the DePuy ASR hip recall that Wilma Arington realized that her Pinnacle hip might have similar design flaws that could be the cause of her complications. The ASR hip was recalled in August 2010 because of a failure rate and numerous reports of metal poisoning.
In the lawsuit, plaintiff Darrell Arington seeks punitive, special and exemplary damages in excess of $75,000 as compensation for Wilma Arington's pain and suffering, medical expenses, and lost income.
[SmartLink depuyhiplawsuit]