Lawsuit Claims A Defective Device By Zimmer Causes Knee Failure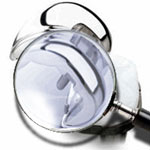 John Hall had the Zimmer knee device surgically implanted on August 20, 2007. He claims his Zimmer knee NexGen knee failure resulted in consistent pain and loosening of the device. Ultimately he required revision surgery to repair it in December of 2008.
A claim of Zimmer knee NexGen failure leads to a lawsuit
A lawsuit filed in the Eastern District of New York on December 1, 2011 alleges that Hall suffered Zimmer knee NexGen failure several years prior to filing the lawsuit. Hall's complaint says that the alleged source was a Zimmer NexGen Cruciate Retaining High Flex femoral component. The component parts used with Hall's NexGen knee device have never been the subject of a Zimmer knee implant recall although they did issue two limited NexGen knee recalls in 2010, but that was only for a certain specific tibial component parts.
According to Hall, the allegedly defective device that caused his Zimmer knee failure was known to the manufacturer to be problematic when the surgery was performed. Hall states that the "defendants knew or should have known that using the product created a high risk of unreasonably dangerous side effects." He then adds that the defendant "knowingly, consciously and deliberately placed their financial gain above the rights and safety of the plaintiff and other consumers."
Claims of concealment of facts by Zimmer
The plaintiff claims that he suffered "severe and permanent injuries, pain and mental anguish, including diminished enjoyment of life and fear of developing other harmful conditions."
The complaint states that "defendants are estopped from relying on any statute of limitations because of their intentional concealment of these facts."
The Zimmer knee attorney who drafted Hall's lawsuit requested equitable tolling of the statute of limitations. Hall states that he was unaware of any link between Zimmer knee issues and defective components and was similarly unaware of his ability to file a lawsuit. Nor was he aware of the potential consequence of Zimmer knee NexGen knee failure.
[SmartLink zimmerkneelawsuit]