Lawsuits and an MDL in Pradaxa Hemorrhages and Deaths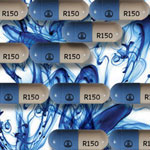 In the United States in 2011, there were 2,367 reports of Pradaxa hemorrhage, as well as 542 reports of Pradaxa deaths. The manufacturer Boehringer Ingelheim first introduced the anticoagulant drug on the market in 2010 as a superior alternative to Coumadin (also known as warfarin). However, according to numerous lawsuits filed by injured plaintiffs throughout the United States, the drug maker failed to disclose the lack of a bleeding reversal agent for Pradaxa, meaning that once hemorrhaging starts, it can't be stopped. In contrast, internal bleeding associated with Coumadin can be reversed by a dose of Vitamin K.
An MDL moved from Illinois to Connecticut
In a document filed with the United States Judicial Panel on Multidistrict Litigation (MDL) on June 21, 2012, Boehringer Ingelheim agrees to have all federal Pradaxa bleeding cases heard under one judge in a multidistrict litigation. The plaintiffs initially filed a motion to have all the cases consolidated into an MDL under the oversight of Judge David R. Herndon in the Southern District of Illinois. Judge Herndon is currently handling the MDL associated with the birth control pills Yaz and Yasmin. Noting that it supports MDL, Boehringer Ingelheim would instead have the MDL located in the District of Connecticut, home of the defendant's headquarters, as well as relevant documents, witnesses and parties to the claim. Consolidation into an MDL will make the judicial process easier for plaintiffs who have filed Pradaxa lawsuits for their claims.
Coordinating and streamlining the large number of cases
An MDL would allow all Pradaxa cases to be centralized into a single court for the purpose of coordinating and streamlining all pre-trial processes. MDL cases are unlike class actions in that each case remains an individual case. However, MDL allows a judge to make consistent findings of fact in all cases, thereby eliminating conflicting findings and rulings. This allows the cases to be expedited and handled in a more efficient manner.
There are presently at least 21 cases filed in federal courts against Boehringer Ingelheim to date that are seeking claims due to bleeding and death after taking Pradaxa. Many people who have experienced these and other side effects from the controversial coagulant have sought attorneys specializing in Pradaxa to represent them in litigation.
[SmartLink pradaxalawsuit]