New DePuy Lawsuit Added to MDL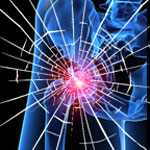 Utah resident Marlo Llewellyn has filed a DePuy lawsuit which is being added to the DePuy MDL. The MDL is located in the U.S. District Court Northern District of Ohio, Western Division, and is being overseen by Judge David A. Katz. Llewellyn used the short form complaint to file her lawsuit on June 28, 2012. The purpose of the MDL, or multi-district litigation, is to consolidate federal lawsuits that make similar allegations against a defendant, in order to streamline the litigation process.
Plaintiff alleges metal poisoning from implant
According to the lawsuit, Llewellyn developed metal poisoning after a DePuy hip implant.  She underwent the surgery on November 21, 2006, during which she was implanted with a DePuy ASR hip. Subsequently, her physician detected elevated levels of cobalt and chromium in her blood – a symptom of metal poisoning, or metallosis.
Llewellyn is seeking compensation for her medical expenses, financial losses, and emotional and physical pain and suffering.
Metal-on-metal ASR implant was recalled
The DePuy ASR hip was a metal-on-metal implant. It was approved by the FDA in 2005 through the 510(k) process, a swifter and less rigorous approval process that does not require clinical trials to prove a product is safe. Soon after the ASR hip implant was put on the market, the FDA began receiving reports of complications occurring in patients who had been implanted with the ASR hip, including implant loosening, dislocation, bone fracture, metal poisoning, pain, stiffness, and popping or clicking of the joint. In August 2010, the ASR was the subject of a DePuy implant recall, which included the ASR XL Acetabular System and the ASR Hip Resurfacing System.
The FDA recently held a two-day panel to discuss safety information on metal-on-metal hips implants "so that the agency can continue to make reliable safety recommendations." The 18-member panel was led by Dr. William Rohr of Menocino Coast District Hospital, who stated, "I do not use metal-on-metal hips, and I can see no reason to do so." In May of 2011, the FDA instructed five manufacturers of metal-on-metal hips to submit study plans to analyze how the implants are functioning in patients and how widespread complications are from these devices.
[SmartLink depuyhiplawsuit]