New Lawsuit Against Zimmer Hip May Join New Jersey MDL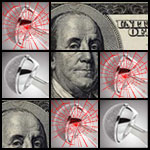 Although filed in the Eastern District of North Carolina, the case of a karate enthusiast who had a series of problems with the Zimmer hip replacement may be eligible to join the Zimmer hip multidistrict litigation (MDL) in District Court of New Jersey.
Plaintiffs seeking damages for Zimmer hip complications have complained that the device was cleared for sale by the FDA in 2006 through a process called 510(k) review, which allows the health agency to expedite the process with limited review if the manufacturer can show that the device is "substantially similar" to a device already on the market.
Some patients who have experienced complications with the Durom Cup hip have consulted with attorneys to assess the strength of their case.
Karate enthusiast suffers from Zimmer hip complications
In one of the more recent Zimmer hip lawsuits, a 20-year karate practitioner, plaintiff Michael Bishal, asserts that he must now live with permanent pain and damage due to a series of problems with the Zimmer hip replacement. Bishal, through his attorney, claims his hip implant caused him significant damage, to an extent where he had to undergo surgery for revision of Zimmer hip to prematurely replace the device.
He brings forward claims of negligence, products liability, breach of express and implied warranties, fraudulent misrepresentation, and other statutory claims.
An active lifestyle led to the selection of the Durom cup
According to the lawsuit filed on July 9, 2012, in the U.S. District Court, Eastern District of North Carolina, the plaintiff asserts that he selected Zimmer's metal-on-metal Durom cup hip model due to his active lifestyle.
Although he completed physical therapy after implantation, over time he began to experience pain and a grinding sensation in his hip. In 2010, he began to suffer from tinnitus, and in 2011, he tested for high levels of chromium and cobalt in his blood, resulting in fatigue, headaches and frequent and sometimes uncontrollable urination.
With the pain reaching agonizing levels, the plaintiff then elected to undergo total revision surgery. According to his medical record, his surgeon noted that he suffered from a "failed total right hip replacement with metal-on-metal reaction." After the second surgery, he remains in pain and also suffers from difficulty balancing due to his right leg now being longer than his left leg, a permanent condition.
[SmartLink zimmerhiplawsuit]