NJ Lawsuit Reveals J&J Sold Vaginal Mesh Device Without FDA Approval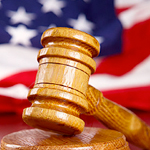 Documents from a New Jersey lawsuit alleging vaginal mesh complications reveal that Johnson & Johnson marketed the Gynecare Prolift implant even after the Food and Drug Administration directly ordered J&J to suspend sales. In a letter to the manufacturer dated August 24, 2007, the FDA demanded that J&J halt sales of their Prolift vaginal mesh implant due to a "potential high risk of organ perforation." In the letter, the FDA also requested additional information on "16 potential deficiencies" with the device.
J&J sells Prolift implant despite FDA orders to suspend sales
In their August 2007 letter, the FDA warned Johnson & Johnson that, "if you market the device without conforming to these requirements, you will be in violation of the Federal Food, Drug and Cosmetic Act." In response, J&J chose to continue selling the Prolift implant without FDA approval for an additional nine months, until 2008 when the agency approved the device. Adam Slater, the vaginal mesh attorney who revealed the disparity, commented, "It's egregious that J&J was selling the device without clearance."
Vaginal mesh complications can be life-threatening
Vaginal mesh implants were designed to treat conditions like pelvic organ prolapse (POP) and stress urinary incontinence (SUI), both of which occur as a result of weakened pelvic muscles meant to support organs like the bladder and uterus. Without the necessary support from these muscles, a woman's organs can prolapse, or descend, and place pressure on the vaginal wall. To counter this effect, vaginal mesh is a synthetic polypropylene mesh that is implanted into the vagina to provide organ support.
Among the most commonly reported safety concerns are mesh erosion, mesh extrusion, organ perforation, vaginal bleeding, life-threatening and chronic infections, immune system reactions, and painful intercourse. Though transvaginal mesh implants have been very popular over the past decade, recent revelations regarding vaginal mesh complications and failure rates have encouraged physicians and patients to reassess more traditional options. Specifically, the FDA received at least 100 safety complaints regarding the Gynecare Prolift during the period in which it was sold without approval.
More than 1,400 Prolift transvaginal mesh lawsuits pending
After the FDA announced that it would review the risk of vaginal mesh complications, J&J announced on June 4, 2012 that it would recall sales of the Gynecare Prolift implant. Additionally, J&J's child company Ethicon is slated to suspend sales of all implants worldwide within the next three to nine months. This announcement may be sufficient to halt the FDA investigation into the Gynecare Prolift device, but expert believe it will l have little impact on the more than 1,400 transvaginal mesh lawsuits currently pending in New Jersey state court and the U.S. District Court for the Southern District of West Virginia.
[SmartLink vaginalmeshlawsuit]