Plaintiff Claims Propecia Caused Sexual and Cognitive Problems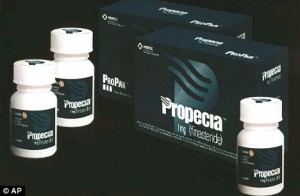 In or around late 2009, according to a complaint drawn up by a plaintiff's Propecia attorney, the plaintiff was prescribed and started using Propecia for male pattern hair loss. He was age 22 at the time. Prior to starting drug therapy the plaintiff claims that he did not suffer from sexual or cognitive problems. While using Propecia, however, the plaintiff states he began suffering sexual problems from Propecia and cognitive impairment. These adverse effects continued even after he stopped taking the drug. To date, he is still suffering from the same effects and, as a result, his quality of life has been severely diminished.
What Propecia does and its side effects
Propecia (finasteride) is a 5-alpha reductase inhibitor that decreases the conversion of testosterone to DHT, helping to prevent hair loss.
Propecia was approved in 1997. The initial label for the drug stated that less than two percent of patients experienced sexual dysfunction, including decreased libido, erectile dysfunction resulting from Propecia, and ejaculation disorder. It also stated that these effects disappeared upon discontinuation of the drug.
By 2003, however, according to the plaintiff's complaint, the medical literature was reporting that the rates of erectile dysfunction in men taking finasteride was between 1 and 33 percent and randomized controlled clinical studies reported rates associated with 5-alpha reductase inhibitors to be between 0.8 and 15.8 percent.
Label changes and lawsuits
The lawyer for the plaintiff notes in the complaint that the manufacturer of Propecia, Merck & Co., made label changes to warn about persistent Propecia erectile dysfunction in other countries long before doing so in the U.S. In 2008, the defendants changed the label in Sweden to note that persistence of erectile dysfunction had been reported after discontinuation of treatment with Propecia. They also are reported to have had the label changed in the United Kingdom and Italy.
The defendants updated the insert in the U.S. product in April, 2011, to warn that patients had reported "difficulty in achieving an erection that continued after stopping the medication."
The plaintiff filed the suit—one of many against Propecia—in the U.S. District Court for the Eastern District of New York, the location of the current Propecia MDL. He claims that Merck is liable for the injuries he suffered after using the drug and is suing for liability, negligence, fraud, breach of warranties, violation of unfair and deceptive trade practices acts, and negligent infliction of emotional distress. He seeks in excess of $75,000 in punitive, special and compensatory damages. See information on this subject.
[SmartLink propecialawsuit]