Plaintiffs Directly Include the Designer Of The DePuy ASR In Their Filing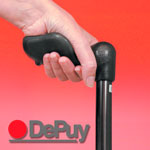 Plaintiffs filing a lawsuit against DePuy typically claim that the manufacturer failed to warn of the risks associated with the ASR, including premature loosening and potential metal contamination. Many also blame device designer Thomas P. Schmalzried, M.D. for promoting the ASR and failing to identify the potential problems.
DePuy Orthopaedics implemented a voluntary DePuy implant recall in August 2010, but patients continue to seek the advice of a DePuy lawyer as they experience problems with their implants.
The inclusion of the designer is a point of contention
The inclusion of Dr. Schmalzried by a DePuy hip attorney has become a point of contentions between the plaintiffs and the defendants in some cases. For example, in early 2012, eight plaintiffs involved in lawsuits against DePuy concerning another of their metal-on-metal hip devices, the Pinnacle—also designed by Dr. Schmalzried—filed a motion opposing transfer of their cases from California to the current Pinnacle multidistrict litigation (MDL) in Texas.
DePuy asserted, when they removed the cases to federal court, that Dr. Schmalzried was fraudulently joined but the plaintiffs argued that judge Dean Pregerson of the U.S. District Court for the Central District of California already ruled that the doctor could be held liable.
Allegations of promotion is exchange for payment
California DePuy lawsuit litigation is still involved in pre-trial processes, and so far it is unclear when the first bellwether trial may take place. The first bellwether trial in the DePuy ASR MDL, on the other hand, is scheduled to take place in May 2013, with the second in July 2013. Other state court trials are scheduled to begin in December 2012 (Nevada), January 2013 (Maryland), and February 2013 (Illinois).
Deposition of Dr. Schmalzried was scheduled for April 2012 in the California case. Plaintiffs claim that the doctor shares liability for injuries allegedly caused by the ASR because he not only designed the device, but received royalty payments each time one was sold, making hundreds of thousands of dollars on the side from the manufacturer.
Plaintiffs allege that in return for these payments, Dr. Schmalzried promoted the DePuy ASR and downplayed problems associated with the product. They also assert that the doctor implanted the device into patients without informing them of the payments he was receiving. In fact, according to DePuy documents, Dr. Schmalzried was paid nearly $2 million in 2009 alone.
California DePuy hip litigation consolidated into one case
In July 2011, the Judicial Council consolidated all California state DePuy ASR hip litigation in San Francisco Superior Court, designated JCCP 4649. Judge Richard A. Kramer was appointed to manage all cases, of which there were more than 700 at the time of the consolidation. This move made California one of the main states involved in litigation against the DePuy ASR, with consolidated proceedings also taking place in New Jersey, and in the DePuy ASR MDL in the Northern District of Ohio.
[SmartLink depuyhiplawsuit]