Possible Sixth Transvaginal Mesh MDL Under Consideration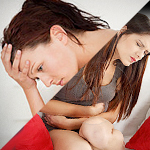 On July 26, 2012, a panel of federal judges will meet to decide whether to establish a sixth transvaginal mesh multi-district litigation. There are currently five MDLs consolidating lawsuits involving transvaginal mesh problems: four in the in the U.S. District Court for the Southern District of West Virginia, and one in the U.S. District Court for the Middle District of Georgia. If established, the proposed sixth MDL would be centralized in the U.S. District Court for the Southern District of West Virginia under Judge Joseph R. Goodwin.
The proposed sixth MDL would likely include lawsuits over vaginal mesh implants that were developed by Mentor Corp. and sold by Coloplast. So far, 24 plaintiffs have filed such lawsuits. Consolidating those lawsuits through an MDL would streamline the litigation procedure and avoid duplicate court proceedings and the potential for conflicting rulings.
Complications of transvaginal mesh
Vaginal mesh implants are designed to treat stress urinary incontinence (SUI) and pelvic organ prolapse (POP). However, these devices have been shown to be prone to serious complications. In 2011, the FDA issued a warning stating that the agency had received thousands of reports of "serious complications" from vaginal mesh devices and that such complications are are "not rare." The warning was an update of 2008 warning about the devices.
Among the many complications associated with transvaginal mesh implants are erosion, protrusion, pain, vaginal scarring, infections, dyspareunia (pain during intercourse), and perforation of the bladder, bowel, or blood vessels.
Lawsuits charge manufacturers with negligence, design defect, and failure to warn
Plaintiffs filing vaginal mesh lawsuits typically allege that the manufacturers did not adequately test the device for safety before putting it on the market, that they sold a product with a design defect, and that they failed to warn the public and the medical community of the product's risks.
Among the manufacturers of transvaginal mesh devices are Johnson & Johnson through its Ethicon division (which recently announced the worldwide phase-out of its Gynecare line of vaginal mesh devices), Boston Scientific. C.R. Bard, American Medical Systems, and Tyco Covidian.
Vaginal mesh lawyers will be closely watching developments in the potential establishment of a sixth MDL for lawsuits involving these products.
[SmartLink vaginalmeshlawsuit]