Pradaxa Caused Bleeding, Plaintiff Claims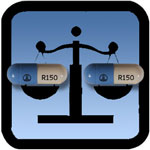 A plaintiff who claims that she was a victim of Pradaxa gastrointestinal bleeding has filed a lawsuit against the manufacturers of the blood thinning medication that claims they failed to warn the public about risks associated with the drug. Lucille Nolan filed her lawsuit on July 11, 2012, against drug maker Boehringer Ingelheim, claiming that the drug maker failed to adequately warn patients about the risk of excessive and uncontrolled bleeding as a result of their use of the drug. She claims that she experienced severe and life-altering injuries as well as mental pain and suffering.
Plaintiff claims Pradaxa bleeding
Nolan says that she was prescribed the medication to help prevent complications of atrial fillibration, which is a condition that causes the heart to beat out of time which can put the chambers of the heart out of sync. This can cause clotting, which in turn can lead to extremely serious complications such as stroke, and Pradaxa can combat that. Pradaxa is similar to other medications that are already on the pharmaceuticals market, including warfarin. However, there are a few key differences.
Warfarin is a medication that has also been linked to excessive bleeding; however, unlike Pradaxa, the bleeding caused by warfarin can be reversed with a dose of vitamin K. There is no similar reversal agent for bleeding caused by Pradaxa. People using warfarin who suffer from uncontrolled bleeding have a cure for the condition, but bleeding linked to Pradaxa can remain uncontrolled for a significant amount of time, which can, in some cases, be deadly. Pradaxa was linked to 260 fatal bleeding events between 2008 and 2011, according to a study released in November of 2011.
Patients seek settlements for Pradaxa injuries
Patients like Nolan are claiming that Pradaxa's drug maker is guilty of product design defects and inadequate product warnings, and many are seeking a Pradaxa settlement that would help them pay off medical bills associated with their injuries. They have, therefore, filed suit against Boehringer Ingelheim in the hopes of winning this compensation.
[SmartLink pradaxalawsuit]