Zimmer's Motion For NJ Mass Tort Rejected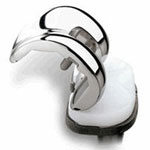 The New Jersey Supreme Court has rejected Zimmer Inc.'s motion for a mass tort that would centralize NexGen Flex knee litigation in New Jersey. Zimmer had moved for creation of a mass tort in Middlesex County on December 15, 2011, arguing that centralizing the proceedings would streamline the pre-trial process.
A group of about 10 plaintiffs had objected to a mass tort, arguing that there are only a small number of NexGen Flex lawsuits in New Jersey, and those have already been informally consolidated in Atlantic County under Superior Court Judge Carol E. Higbee. On May 29, 2012, the New Jersey Supreme Court issued its ruling siding with the plaintiffs on this issue, so no mass tort will be created. The court did not give a reason for its decision, but stated that in future, any Zimmer NexGen knee lawsuit should be filed in the appropriate county of venue, as is currently the case.
Federal Zimmer MDL unaffected by ruling
The ruling has no bearing on the federal Zimmer MDL, which was established in August 2011 in the U.S. District Court for the Northern District of Illinois under Judge Rebecca R. Pallmeyer. The MDL consolidates hundreds of federal lawsuits involving Zimmer knee implants. Zimmer had opposed the creation of the MDL.
NexGen allegedly caused serious complications
The Zimmer NexGen Flex line of knee implants was first introduced in 2003, but over the years many patients implanted with the device reported serious Zimmer knee complications, including implant dislocation, joint pain and deterioration, impaired mobility, difficulty in sitting or standing, bone damage, infection, and metal poisoning.
As a result of these complications, many plaintiffs have been forced to undergo Zimmer knee replacement revision surgery to repair or replace the device. Hundreds of them have gone on to file a Zimmer NexGen knee lawsuit. These lawsuits typically allege failure to warn, negligence, strict liability design defect, breach of express warranty, and other such allegations that hold the company liable for consumer injuries caused by the devices.
In 2009, researchers found that nearly 4 percent of the Zimmer NexGen knee replacements performed at the Mayo Clinic between 2000 and 2011 had failed sooner than expected.
[SmartLink zimmerkneelawsuit]