Zoloft Birth Defects Victim Files in Texas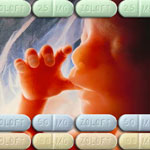 A new lawsuit regarding multiple birth defects that have been linked to the antidepressant Zoloft was recently filed in a Texas district court. The Zoloft attorney for the plaintiffs, a couple who parented a child with injuries resulting from Zoloft, filed the lawsuit on the 14th of June, 2012 in the District Court for the Southern District of Texas. The couple along with their attorney claims that drug maker Pfizer knew or should have known about the risk of side effects associated with the use of the medication, but did not adequately warn patients about potential birth defects including heart defects and other abnormalities. As a result, plaintiffs Nathan and Holly Rorick claim that their daughter was born with a number of heart defects.
Child suffers heart defects
The plaintiffs claim that they were led to believe that the use of Zoloft during pregnancy was perfectly safe; however, they say their daughter, Abigail Rorick, was diagnosed with a number of Zoloft-related heart defects after the mother, Holly Rorick, used Zoloft as an antidepressant medication during her pregnancy. The lawsuit claims that the child was born with hypoplastic right ventricle, right coronary ostial atresia, pulmonary atresia, patent ductus arterioles, and right centricle to coronary artery fistula. Each of these is a serious condition that can be life-threatening if not treated quickly and effectively.
The complaint claims that when she was prescribed Zoloft by her physician, she specifically asked about the risk of birth defects that could be associated with the medication; her physician assured her that the medication would pose no risk to the pregnancy, according to the complaint. However, Pfizer was allegedly aware of possible birth defects at this time. However, it had not made these facts available to the general public.
Side effects can threaten lives
Birth defects from Zoloft use by an expectant mother can cause a number of serious side effects, and the conditions can sometimes be life-threatening or fatal. A number of patients who have given birth to children suffering from Zoloft birth defects have filed suit against drug maker Pfizer, much like the Roricks have.
[SmartLink zoloftlawsuit]