Vaginal Mesh Plaintiff Awarded $5.5 Million by Jury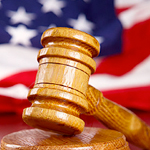 On July 23, 2012, a jury in Kern County Superior Court in California awarded $5 million to a woman who suffered injuries from a C.R. Bard Avaulta transvaginal mesh, plus an additional half a million dollars to the woman's husband because her vaginal mesh injuries have impaired their love life.
The woman, an avid runner, had had the mesh implanted to treat bladder issues. But not long after the surgery, the mesh perforated her colon, and even today her tissue continues to grow through the mesh's holes. As a result, she has undergone eight surgeries and continues to suffer pain. She filed her transvaginal mesh lawsuit in 2008, arguing that the company knew or should have known that the product was not safe, but continued to market and sell it without warning the public. She pursued her litigation for four years before finally receiving the vindication of hearing the jury rule in her favor. She has said that she plans to launch a website and a support group for women who have been injured by vaginal mesh.
Verdict may set a precedent
Just a few weeks before the verdict, on July 1, 2012, Bard took the Avaulta mesh off the market in the U.S. because the FDA has stated that it wants to test the mesh further. It is still sold in other countries, however. Approximately 47,000 women have been implanted with the mesh overall, and 650 lawsuits are still pending. This verdict may set a precedent that will inform future verdicts in lawsuits involving the Avaulta mesh.
Vaginal mesh complications common
Vaginal mesh devices were designed to treat stress urinary incontinence (SUI) and pelvic organ prolapse (POP). But they have been found to have a high failure rate, with many women suffering vaginal mesh problems including pain, infections, bleeding, erosion, protrusion, pain, and painful intercourse. When complications occur, it is difficult to surgically treat them or remove the mesh because the mesh is embedded in the patient's tissue. The FDA issued a warning about vagina mesh problems in July 2009, noting that these complications are "not rare" and are an ongoing concern.
[SmartLink vaginalmeshlawsuit]