A Lawsuit Against Fresenius is Filed After an Alleged Granuflo Heart Attack and Death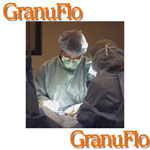 A new lawsuit against Fresenius Medical Care was filed on July 27, 2012, in the Northern District of Alabama (Southern Division). Arthurine Williams, individually and as next of kin and administrator of the estate of decedent Johnny Williams filed the case with the help of lawyers well-versed in gaining judgments and Granuflo settlements and named Fresenius and DaVita as defendants. She claims that her husband, Johnny Williams, suffered a heart attack after taking Granuflo and died on July 29, 2010.
A hemodialysis patient dies a month after beginning treatment with NaturaLyte and Granuflo
The lawsuit states that Johnny Williams was prescribed NaturaLyte Liquid and Granfulo Acid Concentrates three times per week beginning in June 2010. On July 28, 2010, Johnny Williams received hemodialysis treatment at DaVita Ensley, at which time he was provided with Granuflo.
According to the complaint, Johnny Williams relied on the misrepresentations and actions of Fresenius and DaVita, and believed that the hemodialysis products he was provided were both safe and effective as treatment. Williams also trusted that DaVita staff, including its clinicians, physicians, and nurses, were adequately trained, instructed, credentialed, and prepared to properly use all prescribed hemodialysis products.
Nevertheless, on July 29, 2010, just one month after beginning treatment, Johnny Williams suffered a sudden heart attack and passed away.
The lawsuit claims the defendants are responsible for the heart attack and death
According to the claim, Fresenius is responsible for the promotion, manufacture, labeling, and distribution of both the NaturaLyte and Granuflo—the two products used in hemodialysis. DaVita, the second defendant named in Williams's lawsuit, is a dialysis clinic located in Birmingham, Alabama. While Fresenius manufactured the products that allegedly led to a heart attack and the subsequent death of Johnny Williams, DaVita staff administered that product.
Arthurine Williams, as Johnny Williams's surviving spouse and administrator of his estate, filed a Granuflo lawsuit to seek damages for her husband's death and its consequences.
14 counts have been leveled against the defendants, including failure to warn, strict liability, negligence, breach of warranty, fraud, wantonness, wrongful death and unjust enrichment. Punitive damages and legal fees are among the multiple damage Mrs. Williams requests.
[SmartLink granuflolawsuit]