A Lawsuit Against Pradaxa Brings Multiple Counts Against the Manufacturer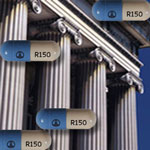 Pradaxa received approval by the Food and Drug Administration (FDA) in October 2012 as a stroke prevention treatments for patients with non-valvular atrial fibrillation. According to the manufacturer's website, Pradaxa is "at the forefront of a new generation of oral blood thinning treatments, which prevent blood clots from forming in the body that can lead to devastating stroke… [and] has fewer drug interactions than [competing drug] warfarin."
However a Pradaxa litigation filed in the U.S. District Court for the Southern District of New York by John Temple Swing against Pradaxa manufacturer Boehringer Ingelheim on July 16, 2012 says otherwise. It notes that, unlike warfarin, which is adjusted for individual patient blood levels on an ongoing basis, Pradaxa was approved in a so-called easy, "one size fits all" dose of 150 mg twice a day. The plaintiff alleges that the "one size fits all" characteristic implies that patients cannot take a lower dose and may therefore get too much of the drug's active ingredient.
Plaintiff claims personal injuries that are permanent
In his complaint, Plaintiff Swing claims to have suffered bleeding from Pradaxa after taking the blood thinner.
Swing allegedly took Pradaxa from April 2011 to February 2012. According to his complaint, in February 2012, Swing suffered an intraventricular hemorrhage with subarachnoid hemorrhages at multiple levels, as well as other severe personal injuries that are permanent.
He claims to have suffered physical pain and mental anguish, diminished enjoyment of life, as well as the need for lifelong medical treatment, monitoring, and fear of developing any of the other known side effects of Pradaxa.
Swing brings counts of failure to warn, design defect, negligence, breach of warranty, suppression of evidence and fraud, among others. He requests compensatory, punitive and exemplary damages for past medical expenses, mental anguish, physical impairment and disfigurement, as well as other injuries.
Extreme marketing and promotion said to ignore patient safety
The complaint also states that Pradaxa "is no better than warfarin from a safety perspective, and at best, perhaps slightly easier to use and administer. The idea of this apparently easier-to-use anticoagulant evidently appealed to physicians, who were subject to extreme marketing and promotion by the defendants, but it ignores patient safety."
Indeed, the side effects can include serious and potentially fatal bleeding, since the blood thinner works as an anticoagulant. In fact, in November 2011, Boehringer Ingelheim confirmed at least 260 fatal bleeding events between March 2008 and October 2011.
In December 2011, the FDA initiated an investigation into serious bleeding events in patients who've taken Pradaxa. The results of the investigation have not yet been published.
[SmartLink pradaxalawsuit]