A Lawsuit Is Filed By The Family Of A Man Who Died After Granfulo and Naturalyte Use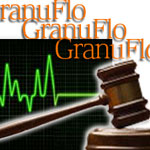 Granuflo and Naturalyte are manufactured by Fresenius and are used during dialysis to help those with kidney disease and other kidney issues to rid toxins from their bodies. The products can cause cardiovascular problems, heart attack, dialysis injury, or sudden death.
According to a lawsuit filed with the U.S. District Court, Northern District of Alabama (Southern) on August 10, 2012, Dizzy Dean Lemmond experienced a heart attack after using Granuflo on August 11, 2010 and died. Judge Karon O. Bowdre is overseeing the Lemmond lawsuit.
Granuflo and Naturalyte are recalled
A Granuflo and Naturalyte recall was implemented on June 27, 2012 because of the health risks associated with these dialysis products. The recall was issued after the Food and Drug Administration (FDA) received an anonymous memo sent to Fresenius employees by the company in November, 2011. According to the memo, approximately 941 patients at Fresenius clinics experienced a cardiac arrest in 2010. Although the company had warned employees about this "troubling news," it did not issue a public warning about Granuflo until March 29, 2012.
It is believed that abnormally high levels of bicarbonate and acid concentrates in the products can increase the risk of cardiac arrest.
The FDA's recall of the medication Granuflo was significant and the FDA also issued a Class 1 Naturalyte recall, which is the most serious type of recall issued by the agency. The recall was issued because of the high incidences of Granuflo and Naturalyte heart attack. The media suggests that the FDA is investigating Fresenius for violating federal law by delaying the recall of the Granuflo and Naturalyte.
Fresenius is accused of failing to warn patients of the risks of Granuflo and Naturalyte
Several individuals have hired lawyers to pursue legal judgments or Granuflo settlements to receive compensation related to their injuries. These plaintiffs accuse Fresenius of failing to warn them about the risks associated with the dialysis substances, despite knowing the likelihood of patients developing heart problems or other serious side effects as a result.
Plaintiffs such as Betty Lemmond, who is acting on behalf of her deceased husband, Dizzy Lemmond, are working with attorneys in an effort to secure compensation for losses incurred as a result of heart attacks or other issues from Granuflo and Natrualyte.
[SmartLink granuflolawsuit]