A Louisiana Lawsuit Against Zoloft Joins the Pennsylvania MDL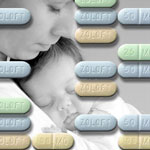 On June 28, 2012, Cathy and Mark Leblanc, individually and on behalf of their minor child B.M.L.. filed a lawsuit due to side effects after taking Zoloft in the U.S. District Court for the Western District of Louisiana. The Leblancs are residents of Louisiana. Along with other lawsuits, the case was transferred to the current Zoloft MDL in the Eastern District of Pennsylvania on August 2, 2012.
The plaintiffs seek to hold Pfizer, Inc.—the manufacturer of Zoloft—liable for the injuries suffered by their son, which they claim were caused by Cathy Leblanc's ingestion of Zoloft during her pregnancy.
Zoloft is an antidepressant drug approved in 1991 by the FDA
Zoloft was approved by the FDA for use as an antidepressant in 1991. It was later approved for the treatment of obsessive-compulsive disorder, panic disorder, and social anxiety disorder. On June 23, 2006, Zoloft's patent expired and the drug became available in generic form.
Cathy Leblanc claims she was prescribed Zoloft for anxiety and depression for the first 20 weeks of her pregnancy. She gave birth to her son on October 25, 2007. Shortly after birth, the parents were informed that their son had multiple birth defects for the skull and facial bones, including craniosynostosis. On April 17, 2008, the child underwent craniofacial reconstructive surgery.
A child is born with multiple injuries after his mother's use of Zoloft while pregnant
According to their complaint, the Leblanc's son was born with multiple injuries including craniosynostosis caused by Zoloft, and congenital, craniofacial defects and malformations. Craniosynostosis is one of the more serious conditions and is a defect in which the skull does not develop properly. The forehead may be flattened, eyes misshaped, or the child may have a prominent ridge running down his forehead. The skull may also appear long from front to back and narrow from ear to ear.
The Leblancs claim their son's defects were caused by his mother's use of Zoloft during pregnancy. They add that the defendants defectively designed and manufactured the drug, and failed to warn pregnant women of the risks.
The lawsuit claim states that manufacturer Pfizer knew or should have known of the risks
In their lawsuit filed by Zoloft lawyers, the Leblancs claim that prior to Cathy's pregnancy, Pfizer knew or should have known that Zoloft posed an increased risk of congenital defects. They add that the company failed to test Zoloft for safety in pregnant women and, in spite of that, did not discourage the use of Zoloft by pregnant women.
The Leblancs bring counts of liability, inadequate warning, and breach of warranties. They seek compensatory and general damages, as well as special damages. The filing states that the minor child will have to endure regular hospitalizations, surgeries, and thus will be deprived of living a normal life.
The use of antidepressants like Zoloft was linked to lower gestational age and birth weight in a 2002 study (American Journal of Psychiatry) and in a 2006 study (Archives of General Psychiatry).
The drug was also liked to birth defects like anencephaly, craniosynostosis, and omphalocele, as well as to heart defects in two 2007 studies (New England Journal of Medicine).
[SmartLink zoloftlawsuit]