A New Case Joins the Zimmer Knee MDL in Illinois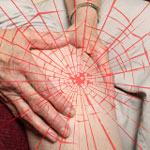 According to a new short form complaint filed by his Zimmer knee attorney on July 25, 2012, a plaintiff from California asserted that his Zimmer NexGen CR-Flex knee failed him only nine months after he had it implanted. This plaintiff is another in a growing number of people who claim to have experienced complications stemming from allegedly defective Zimmer knee implant devices.
He had the device implanted in his left knee on August 20, 2010, at the St. Bernadine Medical Center Hospital in California, and suffered injuries as a result of the device on May 23, 2011. He is seeking relief stemming from damages associated with injury to himself, economic loss, loss of consortium, loss of services, and is suing for counts that include strict liability, negligence, breach of express and implied warranties, consumer protection statutes, unjust enrichment, and punitive damages.
The plaintiff has not yet had revision surgery on his knee.
Zimmer knee the subject of controversy
Zimmer knee devices have been the subject of controversy for some time. In a non-peer reviewed report issued in 2010 titled, "The high Failure Rate of a High-Flex total Knee Arthroplasty Design," a researcher took data from 108 people who had the Zimmer NexGen CR-Flex implant and found that 8.3% of them required Zimmer knee surgery to fix the implant.
An additional 36% experienced loosening, as evidenced by radiographic evaluation. Earlier this year, the Mayo Clinic released information to supplement the study, finding that Zimmer knee implants showed a high risk of complications. Despite the reports of problems, there has been no Zimmer knee implant recall, and the devices remain commercially available.
MDL currently awaiting hearing
The California plaintiff's case will join numerous others that are presently awaiting hearing in a multidistrict litigation (MDL) proceeding. An MDL is designed to help expedite the hearing and settlement process by allowing the court to find answers to common questions of law within the cases. Unlike a class action, the cases remain separate and individual, and are heard separately as such.
The MDL is currently awaiting hearing in the United States District Court, Northern District of Illinois. Plaintiffs are alleging complications stemming not only from the Zimmer NexGen CR-Flex device, but also for complications arising from the CPS-Flex, GSF CPS-Flex and GSF CK-Flex models, and from select tibial components.
People who have experienced injuries or had to undergo revision surgery after experiencing complications associated with the design of the product have sought an attorney's assistance to help them with their claims.
[SmartLink zimmerkneelawsuit]