A New Lawsuit Alleges Sexual Side Effects From Propecia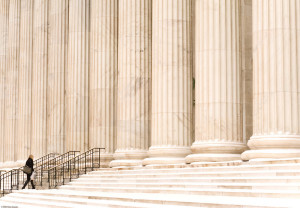 The FDA approved Propecia (finasteride) for the treatment of male pattern baldness in 1997. Since then, over one million people in the United States have used the drug. At the time of its release, manufacturer Merck & Co. warned that only a very small percentage of men had experienced Propecia sexual side effects while taking it (less that 2%), and that these effects had disappeared upon discontinuation of the drug.
Post-marketing reports, however, presented a different picture. Men were reporting that sexual and cognitive side effects were lasting even after they stopped taking the drug. In 2006, the Swedish Medical Products Agency began investigating these reports. In 2008, Merck changed the label in Sweden to warn patients that persistent sexual side effects had been reported after discontinuation of treatment. The company made no corresponding change on the U.S. label at the time.
Studies indicate sexual side effects from Propecia continue after discontinuing use
A lawyer representing a plaintiff in a Propecia lawsuit is likely to note that Merck failed for years to alert American doctors and patients to the risk of lasting sexual side effects. After the Swedish Medical Products Agency concluded in 2009 that Propecia could lead to permanent erectile dysfunction, Merck changed the label to reflect the concern in the United Kingdom and Italy, but still did not add the warning to the U.S. label.
Then, in 2011, a study published in the Journal of Sexual Medicine also determined that sexual side effects could persist after the patient stopped taking the medication. That same month, Merck finally added to their U.S. warning label that erectile dysfunction may continue after stopping the medication.
A new lawsuit joins the Propecia MDL in New York
One such case involves a New York man who filed a case on August 9, 2012, in the District Court for the Eastern District of New York, which is the current location of the current multidistrict litigation (MDL) against Merck. The plaintiff claims that after taking Propecia for his male pattern baldness, he suffered serious injuries. He seeks compensatory, special, exemplary and punitive damages. He brings counts of liability, negligence, breach of warranties, fraud, and negligent infliction of emotional distress. His wife claims loss of consortium.
According to the filing alleging Propecia side effects, the plaintiff was prescribed and used Propecia from 2007 through 2008. Prior to using it, he had no sexual dysfunctions or cognitive problems. While taking the drug, however, he started to suffer from erectile dysfunction and cognitive impairment. These issues continued even after he stopped taking it and claims that, to date, he continues to suffer from these side effects, and his quality of life has been severely diminished.
[SmartLink propecialawsuit]