A Stryker Hip Recall and Questions About Reimbursement of Costs For Revision Surgery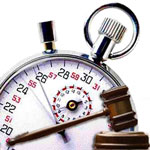 The Stryker website offers little information about the Stryker hip replacement recall announced by Stryker Orthopaedics on July 4, 2012. The Rejuvenate and ABG II modular-neck hip implant systems were subject to the recall. According to the website's FAQ page, patients who have symptoms like pain and/or swelling in or around the replaced hip should check with their orthopedic surgeon. They do reassure patients that the incidence of complications has been low.
Originally, the design of the systems was supposed to give surgeons more options in fitting different-sized patients, but post-marketing reports indicated that the metal components were rubbing against one another, creating metal corrosion that could damage tissue and bone.
The company and the FDA are investigating the data. Patients implanted with one of these systems are likely to be concerned and wondering whether they should contact a Stryker hip attorney.
The Stryker website FAQ provides little information
There are eight questions on the FAQ page, but the answer is the same for all of them: check with your surgeon, or call the company call center. According to a representative at Stryker's call center, if a patient does have to go through Stryker hip implant revision surgery, he/she can them file a claim with the company. Patients who do have complications will likely be checking with their doctors and consider revision surgery. Surgery, however is never cheap and filing a claim is not an immediate process; the patient will have to pay for the surgery until they're reimbursed. The representative, of course, couldn't say if the claim would result in reimbursement. But she advised patients to call the number on the site (1-888-317-2022) after their doctor's visit and submit information about their particular implant, the problems and the scheduled revision surgery.
Reimbursement of costs and legal options
It remains to be seen whether or not the company will pick up the tab for revision surgeries. When DePuy Orthopaedics recalled the DePuy ASR hip implant in 2010, they noted on their site that they were "working with patients and their health insurers to address medical costs directly associated with the recall. DePuy will also cover recall-related patient out-of-pocket expenses, such as co-pays, deductible expenses, lost wages and travel costs."
Stryker has not published any such intentions, but that may change. Meanwhile, even if patients are reimbursed for the revision, what about the rest of the complications presented by a Stryker hip that has failed?
In the event of complications and revision surgery, patients can experience loss of wages, lasting disability, and other repercussions that can severely affect their quality of life. Patients going through revision surgery are often at higher risk than those going through an initial hip replacement surgery. Particularly in instances when metal contamination is involved, tissue damage and death, as well as bone damage can make revision surgery more difficult.
For these patients, contacting a lawyer may be their best course of action.
[SmartLink strykerhiplawsuit]