All Coloplast Transvaginal Mesh Lawsuits Transferred to the West Virginia MDL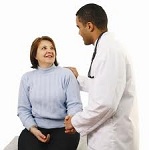 On August 6, 2012, the U.S. Judicial Panel on Multidistrict Litigation (JPML) signed an order centralizing all federal Coloplast lawsuits for transvaginal mesh problems into one court in the Southern District of West Virginia. The pre-trial proceedings will be managed by Judge Joseph R. Goodwin. Judge Goodwin is also managing the other four transvaginal mesh MDLs.
The manufacturers of transvaginal mesh products C.R. Bard, Boston Scientific, Ethicon, American Medical Systems, and now Coloplast are defending their products against claims of negligence and liability.
Women implanted with products by these companies typically complain of transvaginal mesh problems like infection, bleeding, pain, pelvic pain, urinary problems, and erosion.
Women become aware of the link between vaginal mesh and complications
Many women became more aware of the link between vaginal mesh and complications like erosion and infection after the FDA warned of these issues in July 2011. The FDA concluded then that there was no evidence that these products provided any additional benefits compared to traditional treatment without mesh, and added that complications such as vaginal mesh failure were not rare.
The FDA has ordered several manufacturers to conduct additional safety studies on their products. Facing an every-increasing legal load, Johnson & Johnson' s subsidiary, Ethicon, removes some of Gynecare transvaginal mesh products from the market. Products that will no longer be sold include the Gynecare TVT Secur, Gynecare Prolift, and Gynecare Gynemesh PS C.R.
Bard has also stopped selling some Avaulta products for the same reason.
Consolidation serves the convenience of the parties and witnesses
In their transfer order, the JPML stated that the thirteen cases subject to consolidations, shared common questions of fact, and that centralization will "serve the convenience of the parties and witnesses and promote the just and efficient conduct of the litigation."
They added that most plaintiffs allege that defects in Coloplast's pelvic surgical mesh and bladder sling products cause serious injuries to women who are treated to address conditions like pelvic organ prolapse and stress urinary incontinence.
The JPML also stated that the Southern District of West Virginia is an appropriate transferee district because nine of the 24 federal actions in which Coloplast is named are already pending in that district, in one of the four pelvic repair product MDLs.
"Centralization will eliminate duplicative discovery, prevent inconsistent pretrial rulings, and conserve the resources of the parties, their counsel, and the judiciary, the order stated.
As the litigation against mesh manufacturers continues to grow, more women are becoming aware of their rights and consulting vaginal mesh lawyers about potentially recovering damages in court.
[SmartLink vaginalmeshlawsuit]