DePuy ASR and Pinnacle Hip Lawsuits Now Number in the Thousands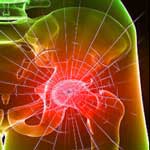 The number of plaintiffs who have filed a DePuy hip lawsuit over injuries from DePuy ASR and Pinnacle hips is growing rapidly and now number in the thousands. Two MDLs were established to consolidate federal lawsuits over these hip implants: the DePuy ASR MDL in the U.S. District Court for the Northern District of Ohio under Judge David A. Katz, and the DePuy Pinnacle MDL in the U.S. District Court for the Northern District of Texas under the Honorable James E. Kinkeade.
The DePuy ASR MDL was established in December 2010. By May 1, 2012, it contained more than 4,200 lawsuits. The Pinnacle MDL was established in 2011, a few months after the ASR MDL, and at the time it was established, it consolidated only three lawsuits. But by March 2012, that number had ballooned to more than 1,100 lawsuits.
High Failure Rates Reported For DePuy ASR Hip System
The DePuy ASR hip system includes two models: the ASR XL Acetablular System, which was used for total hip replacements, and the ASR Hip Resurfacing System, which was a component in procedures to conserve bone. DePuy has admitted that the ASR system had a 13% failure rate, but the British Hip Society and the British Orthopaedic Association have found a much higher failure rate: 21% after four years and 49% after six years.
The ASR Hip Resurfacing system was never approved for use in the U.S., but some U.S. citizens may have been implanted with the device in clinical trials or overseas. On August 24, 2010 a DePuy hip implant recall was announced, and both ASR models were taken off the market. The Pinnacle, however, remains on the market today.
Complications include implant loosening and metallosis
Plaintiffs who have filed lawsuits due to injuries from these hip systems report numerous complications, including implant loosening, dislocation, metallosis (metal poisoning), stiffness, loss of mobility, popping and clicking, and the need for revision surgery. Studies have shown these complications to be a major risk of metal-on-metal implants, because the friction of metal on metal during daily use can cause metal particles to scrape off. This can result in implant loosening, because the implant no longer fits snugly as it is scraped away, and in metallosis if the particles get into the patient's bloodstream or tissue.
[SmartLink depuyhiplawsuit]