FDA Safety Warning Preceded Recall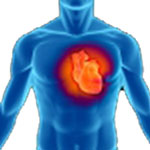 A Food and Drug Administration safety communication dealing with side effects of the medication Granuflo was released just a month before the agency issued a Class 1 recall for Granuflo and other Naturalyte products. This warned about serious complications such as heart attack that have been linked to Naturalyte products. Health care providers and clinic administrators were warned by the safety communication about the risk of serious complications associated with the medication when precise dosing instructions were not carefully followed.
Naturalyte and Granuflo are products used to help cleanse the blood during dialysis treatment and are both made by Fresenius Medical Care, which is the largest provider of dialysis products in North America despite being a German-based company. Both of the products in question are used with a hemodialysis machine and dialyzer.
FDA concerned with Granuflo side effects
The safety warning, which was issued in May, involved products used in dialysis that contain acetic acid and acetate, and can significantly raise bicarbonate levels in the body, which can lead to an increase in blood pressure as well as other risks such as cardiac arrhythmia and heart attacks as well as other adverse side effects from using Granuflo. The risk exists, according to the safety communication, with any dialysis product that includes the ingredients acetate, acetic acid, or citrate. This communication was written in response to an examination of 50 patients who received these and similar products during hemodialysis and were found to have elevated bicarbonate levels in their bodies.
The Food and Drug Administration did not originally initiate a recall of Naturalyte or Granuflo. However, a month later the administration recalled both Naturalyte Granuflo powder and Naturalyte Liquid Acid concentrate.
Recall cites side effects
The Administration's decision to recall the Naturalyte products comes after a possible 900 deaths have been linked to the use of the medication, and even more patients have experienced serious and life-threatening side effects. Many have chosen to take actions by filing lawsuits against Granuflo manufacturers in an effort to seek compensation.
[SmartLink granuflolawsuit]