First Stryker Rejuvenate Hip Lawsuit Filed Since Recall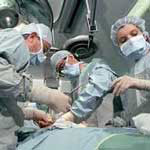 On July 5, 2012, Stryker Orthopaedics announced a voluntary recall of the modular-neck hip stems of its Rejuvenate Modular and ABG II hip implants, citing "the potential for fretting and/or corrosion at or about the modular-neck junction, which may result in adverse local tissue reactions manifesting with pain and/or swelling." Now the first lawsuit has been filed since the Stryker Rejuvenate recall.
The plaintiff, Dianne Pingel, filed her lawsuit on August 7, 2012 in the Bergen County Superior Court of New Jersey, naming as defendants Howmedica Osteonics Corp., et al.
Plaintiff suffered a pseudotumor, necrosis, and metal poisoning
According to her lawsuit, Pingel had hip replacement surgery in October 2011, during which she was implanted with her second Stryker Rejuvenate hip. (Several months earlier, she had had a Rejuvenate implanted in her other hip.) Shortly after this second Rejuvenate was surgically implanted, Pingel began to experience pain and discomfort around the surgical site. Her doctor performed tests, but did not turn up any evidence of implant loosening or infection.
The plaintiff tried to continue going about her daily life and performing normal tasks, but her pain and discomfort did not abate. Further testing showed that a pseudotumor and possible fluid buildup had developed near the implant.
Pingel's physician told her that Stryker hip revision surgery was necessary to alleviate her problem. But during the surgery, her surgeon found that not only did she have a pseudotumor, but she also had developed soft tissue necrosis, bony tissue necrosis, and metallosis (metal poisoning).
During that first revision surgery, Pingel's femur fractured. Four weeks after the surgery, she suffered a second femur fracture as well as a hip dislocation, which required two additional revision surgeries to repair.
Lawsuit brings counts of negligence and failure to warn
Stryker issued its recall in July 2012. But according to Pingel's Stryker hip lawyer, "It is believed that with respect to the Rejuvenate System, Defendant failed to timely report adverse events … [and] any and all information concerning product failures and corrections … [They also] sold a misbranded and adulterated product."
Pingel's lawsuit brings counts of negligence, failure to warn, breach of express warranty, and manufacturing defect. Her husband, a co-plaintiff, claims loss of consortium. The Pingels are seeking compensatory, punitive and other damages.
[SmartLink strykerhiplawsuit]