Florida Plaintiff Files Chantix Complaint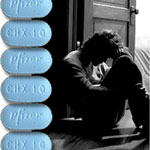 Kenneth Easton, Jr. adopted the short form complaint in order to join ongoing litigation related to the smoking cessation drug Chantix. The consolidated litigation is taking place in the United States' District Court for the Northern District of Alabama, Southern Division, and the Florida resident filed his lawsuit on August 1, 2012. He claims that the prescription medication Chantix caused him severe anxiety, depression, and erratic behavior that required hospitalization–claims that are similar to a number of other claims that have been cited in the MDL. Claims of psychological problems from Chantix use are the main focus of the ongoing litigation, which brings together a number of similar lawsuits in order to speed up the often-lengthy legal process.
Self-mutilation claimed as side effect
According to the short form complaint Easton, Jr. put forth with the help of a personal injury lawyer, he began using the smoking cessation drug in February of 2009. He claims that the drug caused serious injuries and damages that included "severe anxiety, severe depression, erratic behavior, severe picking, digging, and self-mutilation requiring hospitalization." The short form complaint is a simplified form that allows potential plaintiffs to succinctly list their allegations, according to those already included in the MDL suit. Easton, Jr. adopted and incorporated by reference counts of negligence, negligence per se, failure to warn, design defect, breach of express and implied warranties, negligent misrepresentation and concealment, fraudulent misrepresentation and concealment, gross negligence, punitive damages, unjust enrichment, violations of state consumer fraud and deceptive trade practices acts, and tolling of the limitation period.
MDL claims join together
Plaintiffs who have filed various claims through the multidistrict litigation case are seeking Chantix settlements from drug maker Pfizer, who they blame for the injuries they have suffered. Most lawsuits claim that the defendant knew or should have known about the potential side effects of the drug, and hold them accountable for failing to warn patients about the risks to their health associated with Chantix use.
[SmartLink chantixlawsuit]