Florida Woman Claims Pinnacle Hip Problems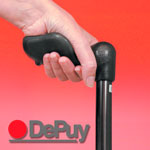 A Florida woman has claimed that DePuy Orthopedics is responsible for some of the serious complications she experienced after being implanted with a hip replacement device. Marion Schwartz and her husband filed a lawsuit on the 7th of August, 2012, in the United States' District Court for the Northern District of Texas. This is the court in which the current, ongoing DePuy Pinnacle hip multidistrict litigation case is taking place. Schwarz claimed that she has suffered from complications related to her Pinnacle hip replacement system, and is seeking compensation from her injuries from the drug maker, who she is holding accountable.
Complications claimed in suit
Schwarz claims that on the 4th of August, 2003, she underwent a total hip anthroplasty on her left hip. The surgeon allegedly installed a DePuy Pinnacle metal on metal hip replacement system, a device which has been linked to a number of complications, including metallosis and the loosening of the implant. Eight years later, in December 2011, the lawsuit claims that she suffered a spontaneous, periprosthetic fracture of her left thighbone, and she underwent a painful, complex, and potentially risky revision surgery in order to have the femur repaired only a few days later.
During the surgery, tissue that had been damaged by the metal-on-metal implant had to be removed, and a new liner was inserted into the ace tabular component of the implant. A ceramic head with a neck was installed to replace the original metal component. It became clear during the surgery that Schwartz suffered from severe bone loss in her left hip as a result of Pinnacle hip implant complications that she experienced while the implant was still inside of her.
Lawsuits claim complications across the country
Hundreds of patients have experienced problems with the DePuy ASR and DePuy Pinnacle hip replacement systems, and have therefore filed a DePuy lawsuit in the hopes of winning compensation for the injuries they have suffered as a result of their implantation with the product. Plaintiffs file suit in an attempt to hold the device manufacturer accountable, seeking settlements that could help cover medical bills.
[SmartLink depuyhiplawsuit]