Judge Denies DePuy's Schedule Request in Pinnacle MDL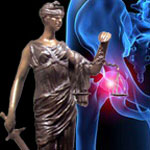 Judge James Kinkeade, who is overseeing the Pinnacle multidistrict litigation in the U.S. District Court for the Northern District of Texas, denied defendant DePuy's proposed schedule for the MDL, telling the company it must wait for its conference with the MDL Special Master to present its proposal.
DePuy wanted bellwether trials to start in December 2013
Submitted on July 24, 2012, DePuy's proposal was a response to the suggestion by the Plaintiffs' Executive Committee (PEC) that the first bellwether DePuy Pinnacle lawsuit trial be held in February 2015. DePuy opined that this was too long to wait, stating in its proposal that "the PEC's apparent desire to defer any engagement on the merits of the pending claims for such a long period would undermine the goals of this MDL proceeding and would be manifestly unfair to all parties."
As an alternative, DePuy proposed the following schedule:
August 15, 2012: Plaintiffs submit their list of requested deponents
December 3, 2012 – June 14, 2013: Generic depositions completed
May 2013 – August 2013: Depositions and designations completed for first bellether trial
December 2, 2013: First bellwether trial would begin
Judge Kinkeade shot down the proposal, stating, "Apparently, the defendants did not understand this Court's order filed July 17, 2012, ordering them to confer with the Special Master regarding a scheduling case management order and a procedure regarding the handling of explanted devices." The conference with the Special Master was scheduled for August 9.  Court watchers await news of the outcome of that meeting.
MDL to determine if Pinnacle was defective and if DePuy failed to warn
The Judicial Panel on Multidistrict Litigation established the Pinnacle MDL on May 23, 2011. Because so many plaintiffs have filed lawsuits due to alleged Pinnacle implant complications, the MDL ws established to consolidate these lawsuits in order to streamline the litigation by avoiding duplicate proceedings. The stated purpose of this MDL is to determine whether "DePuy's Pinnacle Acetabular Cup System, a device used in hip replacement surgery, was defectively designed and/or manufactured, and whether defendants failed to provide adequate warnings concerning the device."
[SmartLink depuyhiplawsuit]