Merck's Claims that Propecia Side Effects Were Only Temporary Proved False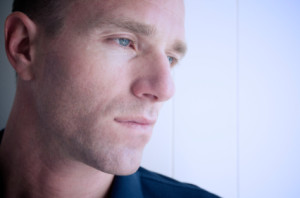 Many men suffer from male pattern baldness. Although it is a condition with no health consequences, men often feel self-conscious and want to regain their hair in order to be attractive to the opposite sex. Propecia (finasteride) was introduced by Merck in 1997 with the promise of solving their problem.
But by using Propecia, many men traded the relatively minor problem of hair loss for a far more serious one: erectile dysfunction. Worse, Merck's initial claims that side effects were rare and temporary have been proven false. Studies have shown that as many as 39% of men may experience side effects after Propecia use, and a 2003 study found that of men who did experience sexual side effects, 50% continued to suffer these side effects even after they stopped taking Propecia. A study by Dr. Michael S. Irwig of George Washington University found that after discontinuing Propecia, men continued to experience side effects for an average of 40 months, and five years after stopping Propecia, 20% of the men still suffered side effects, leading Dr. Irwig to "wonder if their persistent sexual dysfunction is permanent."
Types of Propecia side effects
Side effects reported by Propecia users include erectile dysfunction, impaired libido, reduced sperm count, testicular pain, and male breast growth, as well as non-sexual side effects including cognitive impairment. Many men who have suffered such side effects have hired Propecia lawyers and filed lawsuits against Merck.
Merck accused of failure to warn
In filing lawsuits, Propecia lawyers point out that although the hair loss drug was introduced in 1997, its label did not warn consumers of the risk of persistent erectile dysfunction until 2011, a full 14 years after the drug was put on the market, even though regulators in Europe had forced Merck to change the label there in 2008. Prior to 2011, men who took Propecia believed that they were unlikely to experience side effects, and that even if side effects did occur, they would disappear as soon as the drug was stopped. Meanwhile, because of the allegedly inadequate labeling, doctors whose patients complained of symptoms even after stopping Propecia incorrectly assumed that the effects were merely psychological, not physical.
On April 16, 2012, a Propecia MDL was established to consolidate federal lawsuits in the U.S. District Court for the Eastern District of New York under Judge John Gleeson. At the state level, a mass tort has been established in the Superior Court of Middlesex County of New Jersey under Judge Jessica R. Mayer.
Click the link to see information on Propecia settlements.
[SmartLink propecialawsuit]