New York Woman Seeks $6 Million for Stryker Hip Implant Injuries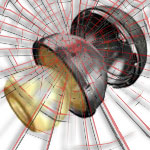 A New York woman who was forced to undergo Stryker revision surgery after suffering complications from the Trident hip implant has sued the company for $6 million, bringing claims of liability, negligence, and breach of warranties.
The plaintiff, Maryann Guisto, and her husband, Jerry, filed their lawsuit on May 17, 2012, in the U.S. District Court for the Eastern District of New York.
According to the complaint, Maryann Guisto began having difficulty with walking in July 2006. Her doctor determined that the problems were due to her hip joint. On September 7, 2006, she underwent surgery and was implanted with the Stryker Trident Acetabular hip, a ceramic-on-ceramic hip implant, at Long Island College Hospital.
Following her surgery, Guisto began to experience ongoing pain in her hip, pelvis, and spine, and her gait became uneven. She consulted with a series of doctors, and tried using orthotics to even her gait, but could not find relief.
Implant was recalled, but plaintiff didn't know until three years later
In 2011, Guisto learned that the Trident implant was faulty and that three years earlier, January 2008, there had actually been a Stryker Trident implant recall, due to reports of pain, inflammation, bone fractures, and squeaky joints. The recall specifically affected the Trident Hemispherical Cup and the Trident Acetabular PSL cup. Guisto was forced to have revision surgery to remove the implant.
Before the recall, the FDA had given Stryker several warnings about its factories. In March 2007, the FDA cited Stryker for violations at its factory in Cork, Ireland. Eight months later, in November 2007, the FDA sent Stryker a warning about a staphylococcus contamination at its plant in Mahwah, New Jersey. The FDA also warned Stryker about its failure to address and fix the issues with the Trident implant, including poor bonding with patients' bone.
In 2012, the company issued a recall of the Stryker Rejuvenate hip and ABG II hip implants. Both models were modular-neck implants, meaning that the neck and stem were separate components, with the neck sliding into the stem. It was found that over time, normal wear and tear caused friction that could release cobalt into the patient's bloodstream or tissues, causing metallosis (metal poisoning).
Stryker was negligent and failed to warn patients of implant's risks, lawsuit charges
Guisto's lawsuit brings claims of liability, negligence, and breach of warranties, alleging that the company was negligent in selecting and using materials for the Trident hip implant, and failed to warn patients and physicians of the implant's risks. She is seeking $6 million in compensation for her pain and suffering and past, present, and future medical expenses.
[SmartLink strykerhiplawsuit]