No Recall and No Announcement From the FDA Regarding Pradaxa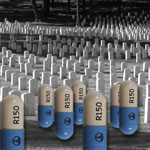 As of July 2012, the U.S. Food and Drug Administration has not announced any findings from its safety review of side effects from Pradaxa. Additionally, the agency has not called for a recall of the anticoagulant drug. Instead, the FDA recommends that patients not stop taking the medication without first speaking to their healthcare provider. The FDA urges Pradaxa patients to watch for signs of unusual bleeding, including:
• Bleeding gums
• Recurring nosebleeds
• Heavier-than-normal menstrual flow
• Severe, uncontrollable bleeding
• Urine tinged pink or brown
• Red or black stools
• Unknown bruising, or bruises that grow larger
• Coughing up blood clots or blood
• Vomiting blood or vomiting a substance that resembles coffee grounds
Legal action against Pradaxa in the early stages
In the meantime, patients who have experienced side effects have contacted a lawyer about Pradaxa litigation. Litigation is still in its early stages, but as reports continue to roll in, and as the public becomes more aware of the alleged side effects, it is possible that these lawsuits could be consolidated into multidistrict litigation, mass tort, or class action lawsuit.
The FDA announced in December 2011 that it was conducting a safety review into Pradaxa. The announcement came after manufacturer Boehringer Ingelheim publicly acknowledged 260 Pradaxa related deaths from severe bleeding episodes. Despite concerns, no recall has been issued.
The history of Pradaxa
Pradaxa, or dabigatran etexilate mesylate, is a blood thinner in the direct thrombin inhibitor drug class. The medication is prescribed to reduce the risk of blood clots in patients who suffer from non-valvular atrial fibrillation. The FDA approved Pradaxa in October 2010, and by August 2011, doctors wrote approximately 1.1 million prescriptions for Pradaxa and a reported 371,000 patients filled their prescriptions.
In October 2011, Boehringer Ingelheim officially acknowledged more than 50 deaths from Pradaxa had been reported worldwide. By November 2011, that number had climbed to 260 bleeding deaths. On December 7, 2011, the FDA took action and announced it would conduct a safety review into bleeding risks from Pradaxa.
[SmartLink pradaxalawsuit]