North Carolina Patient Joins DePuy Litigation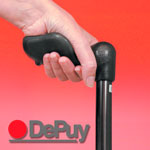 Pamela Deans Wilkins, a resident of North Carolina, adopted the short form complaint for the DePuy hip replacement lawsuit MDL on the 15th of August, 2012. The lawsuit was filed in the United States' District Court for the Northern District of Ohio, Western Division, where  multidistrict litigation is taking place concerning the recalled ASR models. The plaintiff alleges complications related to her DePuy ASR hip replacement system, which was the subject of a recall initiated by DePuy themselves in 2010. The lawsuit is seeking damages to help cover physical injuries, economic losses, and loss of services.
Complications alleged by plaintiff
The multidistrict litigation is a consolidation of similar complaints against device manufacturer DePuy based on complications related to their hip replacement systems. Allegations include extreme pain and discomfort, soreness, malaise, swelling, loss of energy, immobilization, acute localized damage to tissue and bone, and a loss of quality of life. The lawsuit filed by plaintiff Wilkins claims that an increased risk of premature failure of the replacement device is possible, as well as other complications associated with premature revision surgery.
Pamela Wilkins claims that she underwent surgery in order to receive an ASR hip implant in her right hip on June 14, 2006. She suffered immobilization and other personal and economic injuries after the surgery, and was forced to undergo a second DePuy hip implant surgery in order to remove and replace the device in question. She claims, too, that she suffered injuries related to excessive levels of chromium and cobalt in her blood, which marks a condition known as metallosis. She is making 21 claims against DePuy Orthopedics, including defective design, failure to warn, fraud and deceit, breach of express and implied warranties, malice, and gross negligence. She is requesting compensatory, punitive, exemplary, and other damages.
Recall issued in 2010
DePuy Orthopedics issued a recall of their ASR Hip Resurfacing System on August 24, 2010 after reports of high failure rates associated with this device began coming in. Just a few months later, a number of federal DePuy-related lawsuits were consolidated in a multidistrict litigation case in Ohio.
[SmartLink depuyhiplawsuit]