Plaintiff Learned of Actos Cancer Link Three Years After Bladder Cancer Diagnosis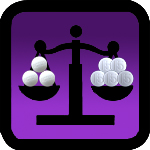 A Connecticut woman recently filed a lawsuit against Takeda Pharmaceuticals stating that three years after being diagnosed with bladder cancer, she first learned that the diabetes drug Actos (pioglitazone) had been linked to the life-threatening illness. Her lawsuit was filed on August 1, 2012 in the United States District Court, District of Connecticut and holds Takeda liable for failing to warn of the drug's risks.
Plaintiff holds Takeda liable for alleged failure to warn
According to her Actos lawsuit, the plaintiff, Joann Fassio, was prescribed Actos in 2003 by her doctor. In 2008, she was diagnosed with bladder cancer. But since neither she nor her doctor were aware that Actos use had been linked to bladder cancer, she continued taking the medication. It was not until 2011, three years after her diagnosis, that she and her doctor learned that Actos could cause bladder cancer and she stopped taking the drug.
Fassio's lawsuit claims that Takeda failed to warn patients and doctors about the increased risk of bladder cancer when taking the drug, and brings counts of intentional misrepresentation and product liability.
FDA warning about Actos bladder cancer
The FDA issued a warning about Actos bladder cancer on June 15, 2011, which stated that "use of the diabetes medication Actos (pioglitazone) for more than one year may be associated with an increased risk of bladder cancer." The warning came after the FDA evaluated the five-year interim data of an ongoing 10-year cohort study of 193,099 diabetes patients and found that the risk of developing bladder cancer increased by 40 percent in patients who used Actos for more than 12 months.
That same year, Actos was taken off the market in France and Germany after a French study likewise found an increase in the risk of bladder cancer in patients who used Actos for more than 12 months. However, there has been no Actos recall in the U.S.
A number of patients have also reported cardiomyopathy (heart failure) after using Actos, with symptoms including shortness of breath, irregular heartbeat, weakness, fatique, coughing, and loss of appetite.
On December 29, 2011, an Actos multidistrict litigation was established in the Western District of Louisiana to consolidated litigation involving the drug. Approximately 100 lawsuits were initially included in the MDL.
Actos is one of Takeda's top sellers. In fiscal year 2011 – the same year as the FDA's warning, the Actos recall in France and Germany, and the creation of the MDL – Actos reportedly generated $4.8 billion in worldwide sales for Takeda, accounting for 27 percent of the company's revenue.
[SmartLink actoslawsuit]