Plaintiff Sues Merck Over Side Effects From Propecia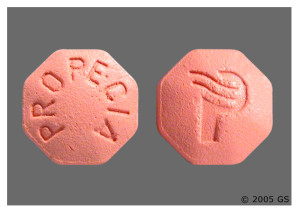 A man who allegedly suffered cognitive impairment and sexual problems from Propecia filed a lawsuit against drug manufacturer Merck on June 29, 2012 in the U.S. District Court, Eastern District of New York. The lawsuit is part of the Propecia MDL that has been established in that court. Read more on how to reach a Propecia lawyer.
Plaintiff stopped using drug, but side effects persist
According to the lawsuit, the plaintiff started taking Propecia in 2010 to treat his hair loss. He was 40 years old at the time. He began to experience side effects including sexual dysfunction and cognitive impairment. He stopped taking Propecia in 2011, but the side effects have persisted despite discontinuing use of the drug. As a result, his quality of life has been diminished, and these side effects cause him pain and suffering. His lawsuit brings counts of negligence, strict liability, fraud, breach of implied and express warranties, and unfair and deceptive trade practice violations.
Propecia warning label was changed nine times
Propecia (finasteride) was first approved by the FDA to treat male patten baldness in 1997. However, the drug's warning label stated that side effects of Propecia were rare and disappeared once the drug was discontinued. Men therefore took the drug without worrying about side effects, believing that if any side effects did occur, all they needed to do was stop taking Propecia and the side effects would go away.
Sadly, however, for many men this is not the case. One study found that 39% of men who take Propecia experience some kind of side effect, and only 50% of those men completely recover from those side effects after discontinuing Propecia use. As for specifically sexual side effects, within the past 13 years there have been more than 400 reports of sexual problems from Propecia.
But although Merck has changed the warning label for Propecia nine separate times over the years, it was not until 2011 – a full 14 years after the drug was first put on the market – that the label was update to acknowledge that some sexual side effects may persist even after the patient has stopped using the drug. A year later, in 2012, the label was updated again to add that sexual side effects may include libido, ejaculation, and orgasm disorders.
Find more information on Propecia settlements.
[SmartLink propecialawsuit]