Pradaxa MDL Attracts Lawsuits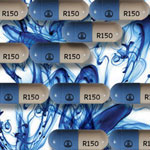 The United States' Judicial Panel on Multidistrict Litigation signed an order that consolidated all federal bleeding-related Pradaxa suits into one court in Illinois on the 8th of August, 2012. Judge David R. Herndon has been assigned to oversee the pretrial proceedings that will take place in this MDL case. About 20 cases were transferred from courts around the country to the new multidistrict litigation case, all of which claim that drug maker Boehringer Ingelheim is responsible for not adequately warning Pradaxa patients about the risks associated with the blood thinning medication, namely uncontrolled bleeding.
Pradaxa bleeding has no antidote
Although some risk of bleeding is to be expected with any anticoagulant medication, the risk of bleeding with Pradaxa is especially significant, because there is no antidote for it, unlike other medications. A similar drug, Warfarin, has a similar risk of bleeding, but if a patient is administered Vitamin K, the side effects are usually reversed. Because this is not the case with Pradaxa, the risk of death from Pradaxa bleeding is particularly high. Plaintiffs who have filed a Pradaxa lawsuit often claim that Boehringer Ingelheim over-promoted the benefits of the medication as opposed to other ones of its kind while simultaneously downplaying the risks of the drug.
Pradaxa, which is a blood thinner, can significantly reduce the risk of stroke in patients who suffer from non-valvular atrial fibrillation. However, this can come with unnecessary risk, risk that many patients think is excessive. According to the Institute of Safe Medicine Practices, more patients reported problems in the first quarter of 2011 with Pradaxa than with any other medication on the pharmaceuticals market.
MDL consolidation makes lawsuits more efficient
The Judicial Panel on Multidistrict Litigation agreed to consolidate lawsuits dealing with Pradaxa side effects in order to allow litigation to move forward more quickly. In addition, it was found that all lawsuits shared similar complaints, including the claim that Boehringer Ingelheim failed to adequately research Pradaxa before releasing it on the market. The MDL case will help eliminate duplicative discovery and prevent inconsistent pretrial rulings in the interest of fairness.
[SmartLink pradaxalawsuit]