Pradaxa Side Effects Include Uncontrolled Bleeding and Sometimes Death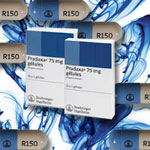 Pradaxa, an anticoagulant drug, was originally marketed as a superior drug to Coumadin. The drug is designed to reduce the risk of stroke and blood clotting in people who are experiencing non-valvular atrial fibrillation. Since first being approved by the U.S. Food and Drug Administration in 2010, doctors have written approximately 275,000 prescriptions for the drug.
Soon after the drug became available on the market, however, many patients came forward reporting uncontrolled internal bleeding after Pradaxa use. Between the approval in October and March of the following year, the FDA received 932 adverse event reports associated with the use of the drug, including 120 deaths and 500 reports of life-threatening bleeding.
To date, the death toll for Pradaxa-related incidents has risen to more than 500.
Pradaxa lawsuits transferred to the MDL in Illinois
On August 8, 2012, the United States Judicial Panel on Multidistrict Litigation opted to transfer and consolidate all Pradaxa lawsuits at the federal level for part of a multidistrict litigation proceeding. The order applies to both pending cases, and any cases that may arise in the future. The cases will be heard under Judge David R. Herndon in the United States District Court for the Southern District of Illinois, who notably is overseeing the MDL proceeding for lawsuits concerning the contraceptive drugs Yaz and Yasmin. Judge Herndon is an experienced multidistrict litigation judge.
Multidistrict litigation is designed to expedite the hearing process, as the presiding judge can make decisions as to common questions of fact that apply to all of the lawsuits.
According to the option issued by the Judicial Panel, such multidistrict litigation would help to expedite the litigation process in its entirety. Such expedited litigation may presumably assist in the efficiency of the settlement process, as the parties may be encouraged to settle once the judge comes to conclusions as to the questions of fact at stake in the case.
Defendants in the case objected to the addition of the case to the MDL
Boehringer Ingelheim and related parties are the defendants in the filings and did not support the Southern District of Illinois as the location for the Pradaxa multidistrict litigation proceeding. Due to the panel's finding that the Southern District was a centralized location, the defendants were defeated in their appeal to have it elsewhere.
[SmartLink pradaxalawsuit]