Propecia Lawsuit Filings Increase As More Men Experience Sexual Side Effects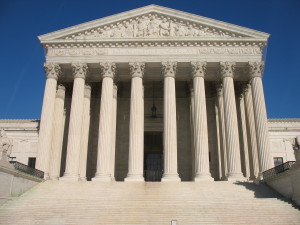 Several men chose to file a Propecia lawsuit after the hair loss medication caused them to experience some form of sexual dysfunction, including decreased libido, erectile dysfunction, and decreased ejaculate.
A study published in March 2011 by the Journal of Sexual Medicine interviewed 70 men who used Propecia about their experience with the harmful and/or prolonged side effects. Of those interviewed, 94 percent experienced low libido; 92 percent developed erectile dysfunction; 92 percent experienced decreased arousal; and 69 percent had problems with orgasm.
At least 30 individuals file cases in New Jersey
Since the end of July 2012, at least 30 individuals have filed a lawsuit with the Superior Court of Middlesex County of New Jersey after experiencing such negative side effects of Propecia as detailed above.
The increase in filings occurred after the New Jersey Supreme Court centralized sexual dysfunction lawsuits against Propecia in Middlesex County. In April 2012, more than 100 individuals filed a lawsuit with the court against Propecia. Judge Jessica R. Mayer is managing the cases, which are part of a mass tort. Click here to find a Propecia attorney.
Mass torts may be developed when several plaintiffs have a similar complaint against a common defendant or product.
Merck is accused of failing to warn patients about side effects
Merck's alleged failure to warn is being addressed by the Superior Court of Middlesex County of New Jersey, as well as the U.S. District Court for the Eastern District of New York. On April 16, 2012, the Judicial Panel on Multidistrict Litigation formed a multidistrict litigation (MDL) in the New York court to address these lawsuits. MDLs are created at a federal level to quickly and effectively address multiple similar lawsuits against a common defendant. In the case of the Propecia MDL, plaintiffs accuse Merck of failing to warn them about side effects, despite prior knowledge that the medication could cause sexual problems.
One of the most troubling aspects of sexual problems from Propecia and other issues with the drug is that it lasts an average of 40 months after users stop taking the medication. Those who have filed a lawsuit against Propecia accuse the manufacturer, Merck, of failing to warn them about the long term—and possibly even permanent—risks.
[SmartLink propecialawsuit]