Propecia Plaintiff in His 20s Alleges Drug Caused His Sexual Dysfunction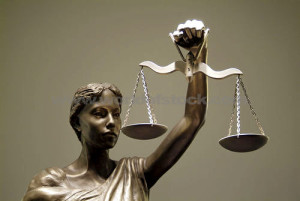 In 2009, Michael R. Cali was only 22 years old, but already he was losing his hair. So he got a prescription for Propecia (finasteride), hoping it would help. But according to Cali, using Propecia caused him to lose something far more important than hair: his ability to function sexually. In addition, he also suffered cognitive impairment.
Plaintiff stopped using Propecia, but side effects won't go away
Cali says that although he has stopped using Propecia, the side effects have not disappeared, and he is still suffering from severe sexual dysfunction and cognitive impairment, which is causing him pain and suffering as well as a diminished quality of life. The plaintiff also states that he never had sexual dysfunction or cognitive impairment before taking Propecia.
Because of these ongoing side effects, Cali decided to file a Propecia lawsuit against pharmaceutical company Merck, the drug's manufacturer. His lawsuit was filed on June 22, 2012 in the U.S. District Court for the Eastern District of New York and names as defendants Merck & Col, Inc. and Merck Sharpe & Dohme Corp.
Cali's situation is sadly not uncommon. Although the Propecia label originally assured men that side effects were rare and temporary, studies have shown that this is not the case, and that side effects of Propecia often last for months or even years after the drug is discontinued. In some cases, side effects may even be permanent.
In addition to erectile dysfunction and cognitive impairment, Propecia has been linked to many other side effects, including reduced sperm count, testicular pain, impaired libido, and male breast growth. A Propecia MDL was established in the District Court, Eastern District of New York in April 2012 to consolidate lawsuits involving the hair loss drug.
Lawsuit charges Merck with fraud and negligence
Cali's lawsuit brings counts of negligence, fraud, strict liability, breach of express and implied warranties, violation of unfair and deceptive trade practices acts, and negligent infliction of emotional distress, and states that the "wanton, willful, fraudulent, reckless acts" of the defendants displayed "complete regard and reckless indifference for the safety and welfare of [the Plaintiff]." The plaintiff is seeking compensatory damages for his injuries as well as special, punitive and/or exemplary damages. Follow this link and find about compensation for Propecia claims.
[SmartLink propecialawsuit]