Research at Texas A&M Indicates That Zoloft Can Be Effective Against Fungal Infections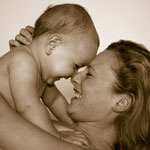 New research shows that Zoloft, a popular serotonin reuptake inhibitor (SSRI) antidepressant, may be capable of inhibiting deadly fungal infections. This research was conducted by Texas A&M University.
Zolfot was approved by the FDA in 1991 to treat depression, but later studies linked the drug with birth defects resulting from Zoloft along with other side effects like heart defects.
In the research, Texas A&M conducted a two-year investigation into Zoloft (sertraline) and its effects on Cryptococcus neoformans which is the major cause for fungal meningitis. Fungal meningitis is an infection of the coverings of the brain and spinal cord and typically attacks patients with a weakened immune system such as AIDS patients or those taking immunosuppressant drugs. The disease can cause headache and fever, neck stiffness and pain, stupor, hallucinations, drowsiness, coma and personality changes.
Zoloft similarly effective as other drugs to combat fungal infection
Treatment for this involves antifungal medications and sometimes hospitalization. The condition can lead to significant neurological impairment and death. Published in the June 2012 issue of Antimicrobial Agents and Chemotherapy, the research says that Zoloft was similarly effective in combating the fungal infection as "fluconazole," and antifungal drug used commonly since the 1990s. Also, a combination of Zoloft and fluconazole proved to work more efficiently than the drug alone. According to researchers, the promise of Zoloft lies in its ability to cross the blood-brain barrier to treat affected brain tissue.
Zoloft's birth injuries led to an FDA advisory
Zoloft's main use is still as an antidepressant. Many mothers who gave birth to babies with defects after taking Zoloft were not aware of the risks when they were taking the drug while pregnant.
In 2005, the FDA issued a public health advisory warning that the use of some SSRI antidepressants could increase heart problems after taking Zoloft for the babies, particularly when taken in the first trimester. The most common heart defects linked to the drug when used during pregnancy include ventricle septal defects and atrial septal defects. These defects, also called "holes in the heart" occur when the wall between either the upper two chambers of the heart (the atria) or the lower two chambers (the ventricles) fails to develop properly.
All federal Zoloft lawsuits consolidated into an MDL
On April 17, 2012, the U.S. Judicial Panel on Multidistrict Litigation consolidated all federal cases against Zoloft to the U.S. District Court for the Eastern District of Missouri.
Parents of children who suffer from side effects after taking Zoloft may benefit from a consultation with an attorney. Medical costs can skyrocket when a child has birth injuries and this can be alleviated to a point by a successful lawsuit. The birth injuries can cause lasting heart and lung damage which will require follow-up care, possibly numerous surgeries, and the increasing financial burdens that come with these costs.
[SmartLink zoloftlawsuit]