Scientific Evidence and Complications Show Problems With Vaginal Mesh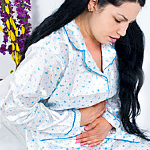 Vaginal mesh products are designed to treat stress urinary incontinence (SUI) and pelvic organ prolapse (POP). However, many transvaginal mesh lawsuits cite scientific evidence that vaginal mesh is "biologically incompatible with human tissue and promotes an immune response in a large subset of the population." This can cause vaginal mesh problems. The lawsuits claim that the body's immune response promotes degradation of the pelvic tissue, contributes to the occurrence of severe adverse reactions, and causes other problems including vaginal mesh erosion. Furthermore, they state that mesh manufacturers are aware of these problems, yet continue to manufacture and promote their damaging products.
A new lawsuit is filed against Johnson & Johnson
On July 25, 2012, Mary Jo Ragusa filed a lawsuit against Johnson & Johnson, Inc. and Ethicon, Inc. in the U.S. District Court for the Eastern District of Louisiana (New Orleans). In her transvaginal mesh lawsuit, Ragusa alleges that she suffers from device complications, including pain and suffering and permanent injuries. The plaintiff requests damages in excess of $75,000.
A complaint alleges many problems from transvaginal mesh
Like hundreds of other lawsuits which make allegations about harmful side effects like vaginal mesh erosion and transvaginal mesh failure, Ragusa's complaint charges the defendants with negligence, design defect, manufacturing defect, failure to warn, and breach of express and implied warranties.
According to her complaint, Plaintiff Ragusa received the Prolift Total Pelvic System and Gynecare TVT to treat SUI and/or POP. Soon after surgery, the plaintiff allegedly began experiencing problems with the transvaginal mesh and has endured, "significant mental and physical pain and suffering, has sustained permanent injury, permanent and substantial physical deformity, has undergone and will undergo corrective surgery or surgeries, has suffered financial or economic loss, including, but not limited to, obligations for medical services and expenses, and present and future lost wages."
Compensatory and punitive damages requested
Her complaint states that the defendants knew or should have known that their products were defective, and therefore allowed her to take unreasonable risks of harm that ultimately resulted in her injuries. As such, Ragusa requests compensatory and punitive damages, and also requests compensation for her legal fees and any other relief that the court deems fit.
[SmartLink vaginalmeshlawsuit]