Teenager Needed Gallbladder Removed Because of Yaz, Lawsuit Charges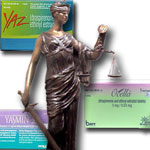 The parents of a teenage girl who was forced to undergo gallbladder removal surgery allegedly due to Yaz side effects have filed a lawsuit against Bayer, the manufacturer of the controversial birth control pills.
The plaintiffs, Ed and Elaine Cavazos of Texas, filed the lawsuit on behalf of their minor daughter, referred to in the lawsuit as "M.C.", in the U.S. District Court for the Western District of Texas on August 15, 2012, just a few days before M.C.'s 16th birthday.
Minor plaintiff will need lifelong monitoring and medical treatment
According to the lawsuit, M.C. was born on August 19, 1996. In 2011, when she was 14 or 15, her doctor prescribed Yaz, and she began to take it. By April 2012, she had developed gallbladder disease so severe that she required emergency surgery to remove her gallbladder on April 15, 2012. Because she must now live without a gallbladder, she will require ongoing monitoring and medical treatments for the rest of her life, she has experienced physical pain and emotional distress, and she is at risk for kidney and liver ailments, the lawsuit says.
The Cavazos and their daughter were not aware that there was a link between Yaz and gallbladder disease until April 2012. They bring counts of negligence, product liability, and misrepresentation, and seek compensatory and punitive damages.
Bayer may pay $1 billion to $2.5 billion in Yaz settlements
A Yaz multidistrict litigation was established in the Southern District of Illinois to consolidate thousands of lawsuits involving Yaz or Yasmin. Bayer recently announced that it has already paid out more than $402 million in settlements to Yaz plaintiffs and has set aside an additional $610.5 million for future settlements, indicating that the company expects to pay more than $1 billion settlements in total. However, some independent industry analysts, such as Richard Vosser of JP Morgan Chase, believe that Chase may end up paying as much as $2.5 million in settlements by the time all the lawsuits are settled.
So far, all the lawsuits that have been settled involved Yaz blood clots and related conditions such as stroke, deep vein thrombosis, and pulmonary embolism. . But a number of plaintiffs, like M.C.'s parents, have filed lawsuits involving gallbladder disease. It may be necessary for bellwether trials to be held specifically for the gallbladder cases.
Follow the link for additional information on blood clots from Yaz.
[SmartLink yazlawsuit]