Tennessee Lawsuit Filed Over Mesh Complications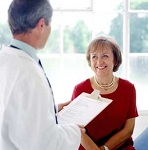 A Tennessee woman has filed a vaginal mesh case against the manufacturers of the vaginal mesh device she was implanted with because she claims that her device caused her serious and painful complications. The plaintiff was implanted with the Prolift+M Pelvic Floor Repair System and the MiniArc Single-Incision Sling after being diagnosed with stress urinary incontinence and pelvic organ prolapse in an effort to treat these conditions. She claims that she began to suffer from vaginal mesh problems shortly thereafter. A number of plaintiffs have filed suit against various vaginal mesh manufacturers after experiencing complications such s erosion, mesh contraction, scar tissue, fistula inflammation, infection, organ perforation, blood loss, nerve damage, and other serious side effects.
Suspension of sales in place
Ruth N. Sexton, the plaintiff whose Tennessee lawsuit was filed on the 11th of July, 2012, in the United States' District Court for the Western District of Tennessee, Memphis, is accusing manufacturer Ethicon of failing to warn patients about the potential risks associated with the use of a vaginal mesh device such as the one she was implanted with. She also claims that the drug maker did not adequately test the device and as such released a dangerous product to the United States' pharmaceutical market.
Ethicon told the Food and Drug Administration on June 4, 2012, that it was suspending sales of their vaginal mesh devices, and also asked the FDA to stop an investigation into the safety of their products. They also sent a letter to two judges, Higbee and Goodwin, who are presiding over thousands of consolidated lawsuits dealing with complications related to vaginal mesh devices.
Additional MDL considered
Sexton's transvaginal mesh lawsuit joins a number of others that have already been filed against various vaginal mesh device manufacturers and were consolidated in multidistrict litigation. There are currently five MDLs across the country, and a panel of federal judges is determining whether or not to create a sixth. Plaintiffs are hoping for compensation that would help them deal with significant medical bills and other costs associated with their injuries.
[SmartLink vaginalmeshlawsuit]