Tennessee Woman Claims Vaginal Mesh Complications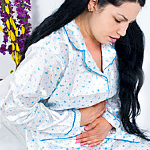 A Tennessee woman who filed suit along with her husband against the manufacturer of a vaginal mesh device claims that the device caused significant injuries and complications. The plaintiff, whose lawsuit was filed on July 13, 2012, originally saw her suit filed with the help of a vaginal mesh lawyer in the United States' District Court for the Eastern District of Tennessee, but it was later moved to the multidistrict litigation case taking place in the Southern District of West Virginia. The complaint states that the plaintiff experienced serious complications as a result of her implantation with Boston Scientific's pelvic mesh products. The plaintiff is seeking compensatory, punitive, and special damages for her injuries.
Vaginal mesh complications can be painful
The plaintiff claims that she was implanted with Boston Scientific's Obtryx vaginal mesh device on March 17, 2006, in order to treat her stress urinary incontinence. According to the advertisement put forth by the company, this device consists of a mid-urethral sling system and claims to be a "significant advance in the surgical treatment of female stress incontinence". She claims that according to the materials that she and her physician went over prior to her surgery, the vaginal mesh device was reported to be safe and effective.
After her surgery was completed, the plaintiff claims that she began to suffer from transvaginal mesh complications that included pain, pain with sexual intercourse, and urinary problems. She returned to her physicians several times as a result of these problems, and continues to receive further treatment. It is anticipated that she will have to undergo further treatment in the future in order to continue to live with these complications.
Lawsuit claims failure to warn
The plaintiff claims that Boston Scientific was aware of "numerous defects in the pelvic mesh products" but failed to adequately warn patients about these risks. The company sought approval through the FDA's 510(k) process, which requires no clinical trials, only that the manufacturers prove that the product is substantially similar to one that is already on the market.
[SmartLink vaginalmeshlawsuit]