The Manufacturer of Pradaxa is Accused of Over-Promotion and Failure to Warn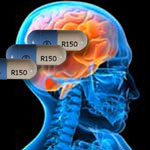 According to his lawyers as they went about filing a Pradaxa lawsuit on his behalf, Texas resident William Martin was prescribed the drug in December 2010 for treatment of his non-valvular atrial fibrillation. Shortly thereafter, he allegedly suffered bleeding so severe that he had to be hospitalized.
Plaintiff Martin's case is one of the many new lawsuits filed after experiencing side effects resulting from Pradaxa use. His case was filed on July 18, 2012, in the U.S. District Court for the Southern District of Illinois.
Martin seeks to hold manufacturer Boehringer Ingelheim Pharmaceuticals, Inc. liable for the injuries he suffered after taking the anticoagulant. He claims the company over-promoted the drug, while downplaying the risks. He seeks non-economic and compensatory damages, punitive damages, interest, fees, expenses and costs.
Plaintiff claims if he was aware of the risks, he never would have taken Pradaxa
Martin claims that as a result of using Pradaxa, he has suffered physical pain and anguish, including diminished enjoyment of life, and will need lifelong medical treatment, monitoring and/or medications. He states that had he been aware of the risks associated with Pradaxa, he would never have used it.
The defendants' marketing campaign for Pradaxa included promoting it as being more effective than warfarin, the leading blood-thinner, for preventing stroke and systemic embolism. They also advertised Pradaxa as providing a more convenient alternative to warfarin because it does not require blood monitoring, dose adjustments, or dietary restrictions. As in other lawsuits against the drug, Martin notes that prior to his prescription, his physician received promotional materials from sales representatives saying that Pradaxa was more effective than warfarin in reducing strokes in patients with non-valvular atrial fibrillation. Meanwhile, he claims that the defendants failed to notify even emergency care doctors that there was no effective reversal agent.
Martin blames Boehringer Ingelheim for failing to provide adequate warnings concerning the risks of taking Pradaxa, particularly for failing to include a black box warning about the serious bleeding events and the lack of readily available antidote.
Nearly 2000 reports of adverse events from October 2010 to June 2011
Between October 2010 and March 2011, there were over 900 serious adverse event reports filed with the FDA concerning Pradaxa, including at least 120 deaths and over 500 reports of severe, life-threatening bleeding instances. From April until June 2011, there were an additional 856 reports, with at least 117 deaths and again, over 500 reports of internal bleeding.
In their campaigns, Boehringer Ingelheim overstated the efficacy of the drug, while failing to reveal that there is no drug, agent, or means to reverse the blood-thinning effects.
Unlike warfarin bleeding, which can be stopped with injections of Vitamin K, there is no antidote for Pradaxa internal bleeding. Therefore, serious bleeding after taking Pradaxa can have disabling and fatal consequences.
[SmartLink pradaxalawsuit]