Wisconsin Plaintiff Claims Injuries From Gynecare Vaginal Mesh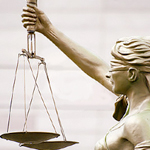 A Wisconsin woman who claims to have suffered serious vaginal mesh complications from Gynecare vaginal mesh devices has filed a lawsuit against manufacturer Ethicon Inc. and its parent company, Johnson & Johnson. The plaintiff filed her lawsuit on July 30, 2012 in the U.S. District Court, District of Minnesota.
Implant was meant to treat POP, but caused more problems for plaintiff
According to her lawsuit, the plaintiff had surgery on November 16, 2005, during which she was implanted with the Gynecare Prolift and Gynecare TVT Obturator vaginal mesh devices with the goal of treating her pelvic organ prolapse (POP), a condition which occurs when pelvic organs such as the bladder, uterus, and bowels drop down from their correct position due to weakened or stretched pelvic muscles that can no longer support the organs properly.
The Gynecare Prolift is a supportive mesh sling implanted in the pelvis to help support the organs, while the Gynecare TVT Obturator is a mid-urethral sling intended to reinforce the tissues and ligaments that support the urethra (the tube that carries urine out of the body), in order to prevent stress urinary incontinence (involuntary leaking of urine when a woman laughs or sneezes).
However, according to the complaint, the plaintiff subsequently suffered complications including severe pain, bladder spasms, erosion, continuing urinary incontinence, and other injuries.
FDA warned of complications from vaginal mesh
The lawsuit notes that in 2008 (three years after the plaintiff was implanted with the Gynecare devices), the FDA issued a public safety warning about complications from transvaginal mesh that stated that the agency had received more than 1,000 adverse event reports about vaginal mesh products in the preceding three years. This was followed by an updated safety warning in 2011 in which the FDA warned that complications from vaginal mesh were "not rare" and stated that it had received an additional 2,800 adverse event reports between 2008 and 2010. The FDA also warned that when such complications occur, even multiple surgeries might not be able to correct the problems.
The complaint also points out that the Gynecare vaginal mesh devices were approved through the FDA's fast-track 510(k) process, which does not require clinical trials to prove a product is safe as long as it is similar to devices already on the market. Therefore, the lawsuit alleges, the Gynecare devices were not adequately tested to prove their safety before being implanted in unsuspecting patients like the plaintiff.
The plaintiff is seeking damages for failure to warn, negligence, defective design, and breach of warranties.
[SmartLink vaginalmeshlawsuit]