Yaz Settlements Could Reach Into Billions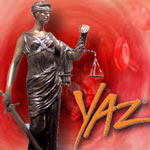 Lawsuits resulting from claims that patients have suffered severe side effects as a result of their use of the popular oral contraceptives Yaz and Yasmin are likely to cost drug maker Bayer a significant sum as settlements continue to be paid out. Bayer has noted that it is likely that settlements will end up amounting to more than $1.2 billion, according to the drug maker's latest stockholder's newsletter. The newsletter, which covers the second quarter of 2012, contains an update about Yaz lawsuits, and states that the number of lawsuits dealing with side effects of Yasmin or Yaz have reached 12,325.
Settlements reach hundreds of millions
As of the 19th of July, 2012, Bayer had reached settlement agreements with 1,877 plaintiffs in the United States, admitting their liability for the injuries suffered in these cases. These Yaz lawsuit settlements currently total $402.6 million. Yaz-related lawsuits have been an issue for Bayer in 2009, when patients began to claim that the synthetic hormone drospirenone, which is fairly unique to Yaz and similar medications, is more likely to cause serious and potentially life-threatening side effects than other hormones found in different kinds of oral contraceptives.
Most lawsuits claim that the drug maker marketed Yaz and Yasmin irresponsibly, while knowing that they could cause these serious side effects, including stroke, blood clot, and pulmonary embolism. Despite Bayer's alleged knowledge of the severity of these complications, they did not adequately warn patients about the risks. Bayer is currently only settling claims that specify venous clot injuries, including pulmonary embolism and deep vein thrombosis, which only account for about half of the total lawsuits. Arterial blood clots, which carry more long-term risks, have not yet been addressed by settlements. Learn more on Yaz related side effects.
FDA warnings show concern over blood clots
A Food and Drug Administration advisory committee met last December and recommended that the warning labels on Yaz and Yasmin be strengthened. A briefing document released by the agency acknowledged that new studies on the possibility of blood clots were needed.
[SmartLink yazlawsuit]