A Kentucky Plaintiff Joins the Pinnacle Hip MDL in Texas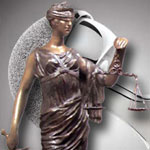 Kentucky resident William Hunter joined MDL 2244 on August 29, 2012. The DePuy Pinnacle lawsuit is located in the U.S. District Court for the Northern District of Texas (Dallas) and consolidates claims of hip complications—including implant loosening and metallosis—in the hip devices.
According to Hunter's attorney, the plaintiff suffered severe pain and discomfort, swelling in his leg, and difficulty sleeping after receiving his Pinnacle hip implant. Named in the lawsuit as defendants are DePuy Orthopaedics, et al. and parent company Johnson & Johnson, et al.
Plaintiff claims pain, swelling, and discomfort after receiving his Pinnacle hip
Hunter's claim states that he underwent a total hip arthroplasty in his right hip on March 3, 2009. According to his DePuy hip lawyer, after the surgery, Hunter began suffering from pain, swelling, and discomfort that caused him difficulty sleeping. In his lawsuit, he states that, as a direct and proximate result of the failure of his defective implant, Hunter, "sustained and continues to suffer damages, including, but not limited to, past, present, and future pain and suffering, severe and possibly permanent injuries, emotional distress, disability, disfigurement, economic damages (including medical and hospital expenses), rehabilitative and pharmaceutical costs, and lost wages and loss of future earnings capacity."
He also alleges that the injuries were all caused by the "defective design, warnings, construction and unreasonably dangerous character of" the hip device.
11 causes of action are listed
Hunter's lawsuit lists 11 causes of action, among them strict products liability-defective design, manufacturing defect, failure to warn, negligence, fraudulent concealment, breach of express and implied warranties, and deceptive trade practices.
According to the plaintiff, had he been aware of these Pinnacle implant complications, defects, the device's early failure rate, and the "unreasonable risks" associated with the implant, he states that he never would have consented to the Pinnacle device being used in his total hip anthroplasty.
He also states that his complications are due to the defendants' fraudulent concealment—an "active concealment and denial of the facts." His attorney emphasizes that Hunter could not have known or discovered via due diligence the "dangerous nature of and unreasonable adverse side effects associated" with his implant prior to the filing of his complaint. He seeks compensatory, punitive, and/or exemplary damages.
[SmartLink depuyhiplawsuit]